What happens to your Beneylu School account at the end of the School Year? What happens to your blog, your students, and your media library documents?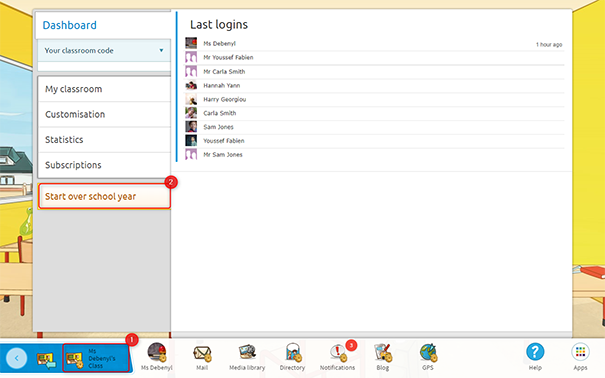 The End of the School Year tab appears in your digital classroom at the end of June. It allows you to make a fresh start ready for the back-to-school period in September.
It allows you to:
Preserve your content
Export or delete your documents
Head into your classroom space in management mode (cogwheel at the bottom left of the screen) to get started.
On today's menu:
Let's go!
1. Students
The end of the school year allows you to save, delete or transfer students into another class.
Be careful! When transferring students from one classroom to another, the recipient classroom must be empty. This prevents students from becoming mixed up and/or appearing twice.
You'll find your classroom code in your classroom's dashboard.
Transferring a student implies transferring their personal user folder in the Media Library, too.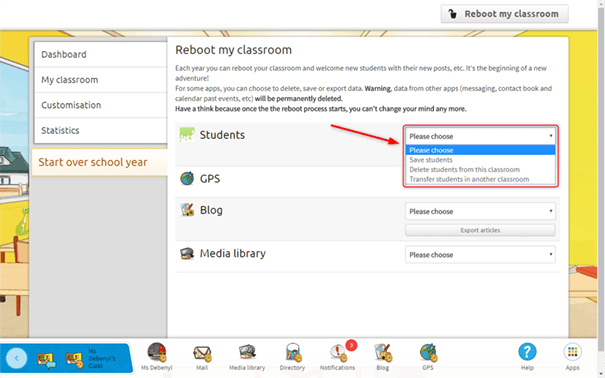 Note: the deletion of a student leads to the deletion of their personal user folder in the Media Library.
You can also download a CSV file containing all your students' details, in order to send it to a colleague.
2. The GPS and the Blog
The saved locations in the GPS can be saved for the next year, or deleted.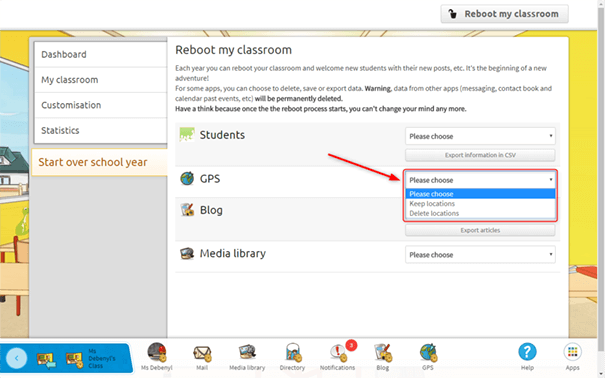 Blog articles can be saved in their original blog. You can also export them to PDF to store them on your computer.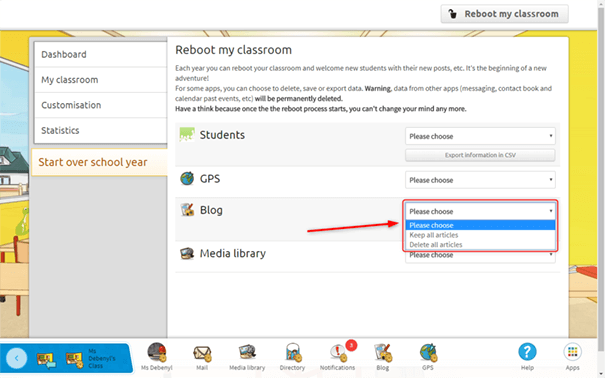 They can also be deleted to make room for the new adventure that's beginning!
3. Media Library
It's your choice whether or not to delete the classroom's documents. Deleting them does not erase personal documents.
4. Start Afresh!
Ready? Weighed up the pros and cons of the deletion or conservation of your apps' content?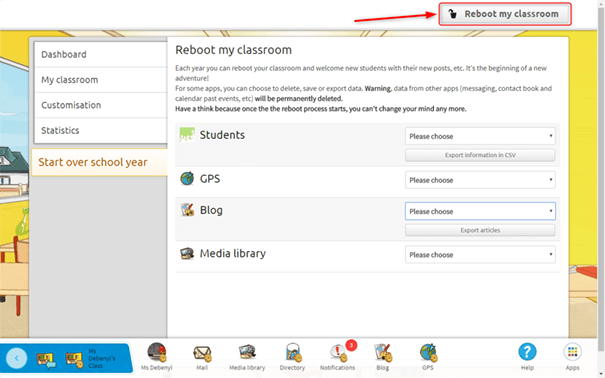 Click on Reboot my classroom (be careful; there's no going back!)
5. How does this work for the School Space?
The Beneylu School school space, explained here, has a few advantages, including class, student and teacher adminstration throughout the year.
In the School Space in management mode, click on the School tab.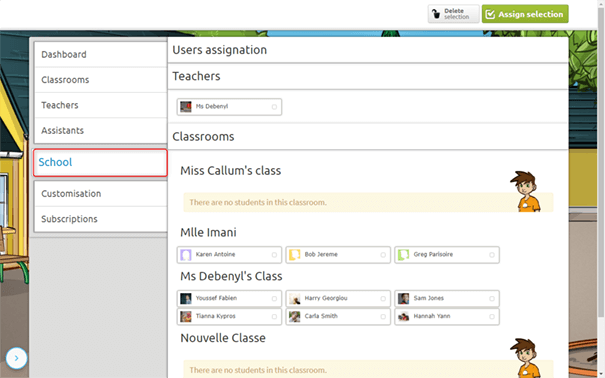 Simply select the students who're changing class…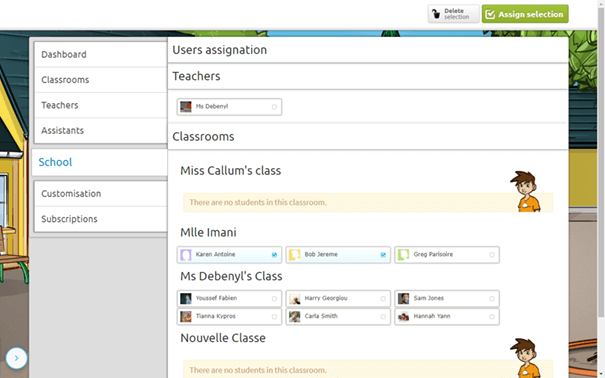 …and place them into a new one (an existing class or one you create).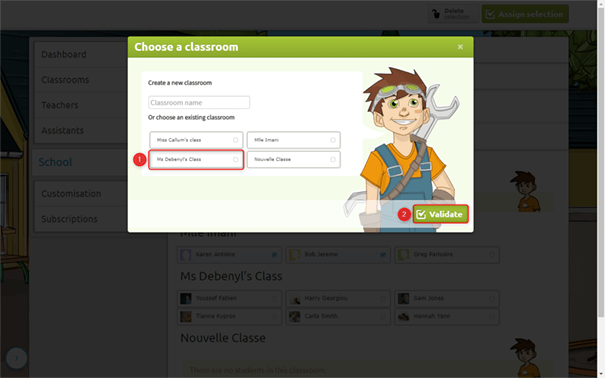 When a selection of students is moved into a new class, their parents and their user accounts are also transferred.

It is also possible to delete a selection.

So… ready for the new school year?

If you need a hand, email us at support@beneylu.com. We're always excited to help!

[searchandfilter id="69"]