You've upgraded to Beneylu School for the whole school, and now you're ready to get your colleagues onboard.
To invite your colleagues to join your school space, head into the School Space app in your Applications Panel, and, in management mode, click on 'Teachers' > 'Invite a teacher'.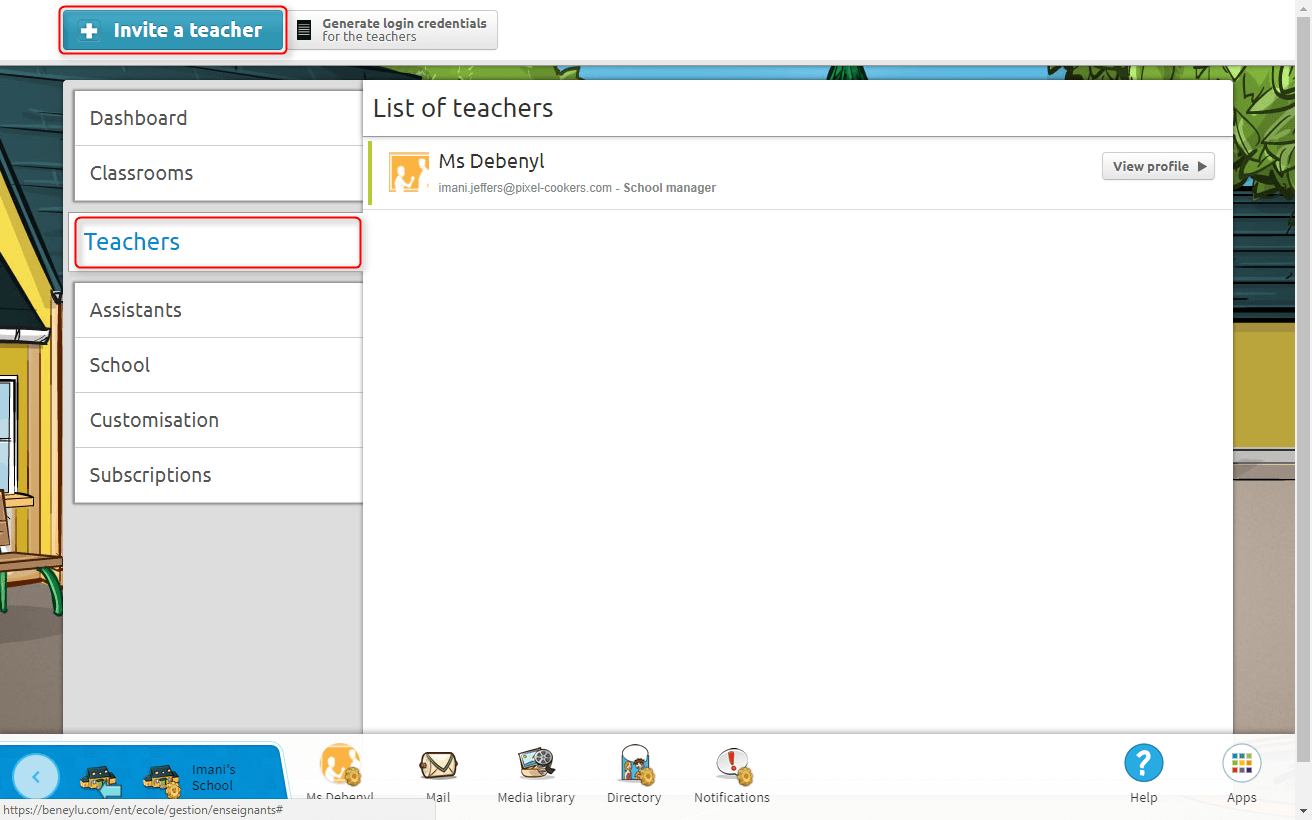 Enter your colleague's username to invite them to join your school space; they will have received this when they signed up for Beneylu School (if they haven't signed up yet, they'll need to!).
Your colleague will then receive an email invitation to join your Beneylu School school space and bring along with them their students and their parents.