---
Aa




5 Fun Ways to turn your students into little Zoologists
3 min. reading
There are few topics in science that get students more excited than learning about animals.  Why?  Because animals are just plain fascinating!  From the rainforests of South America to the Arctic Circle, animals are everywhere and students love learning about them.
Here are my 5 favourite ways to help get my students excited about learning about animals:
I find that my students connect better with their learning when I give them engaging tasks that require their hands on participation. It makes it much more memorable!
Make them feel like real scientists.
One way to do this is to have them create a field guide as they learn about animal concepts.  Real scientists keep track of their learning and discoveries from their observations of animals by recording illustrations, lists, captions, and other details.
Why not have your students do the same?  As students learn about animal groups, life cycles, habitats, and more, why not have them record their learning in their very own animal field guide?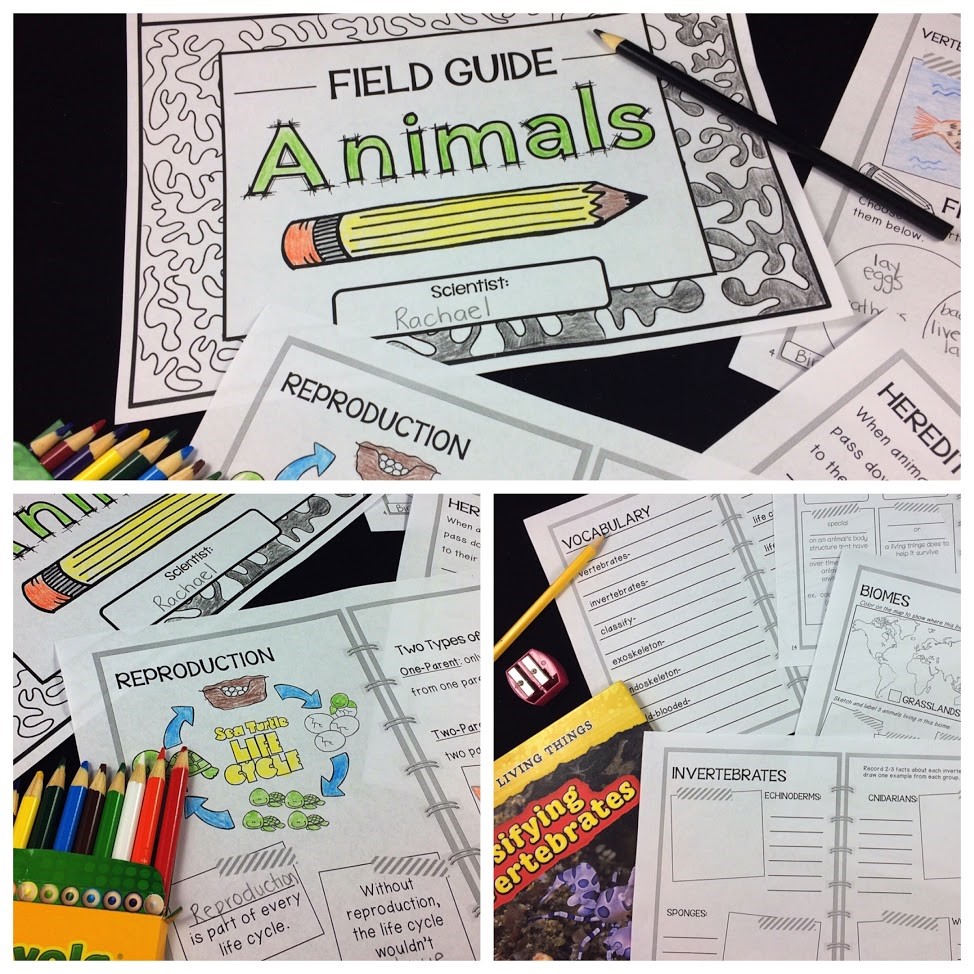 Let students learn on the move!  When introducing animal classification groups, instead of telling students about them, let them discover it on their own through pictures!  Prior to your lesson, set up several "gallery walk stations" around your classroom.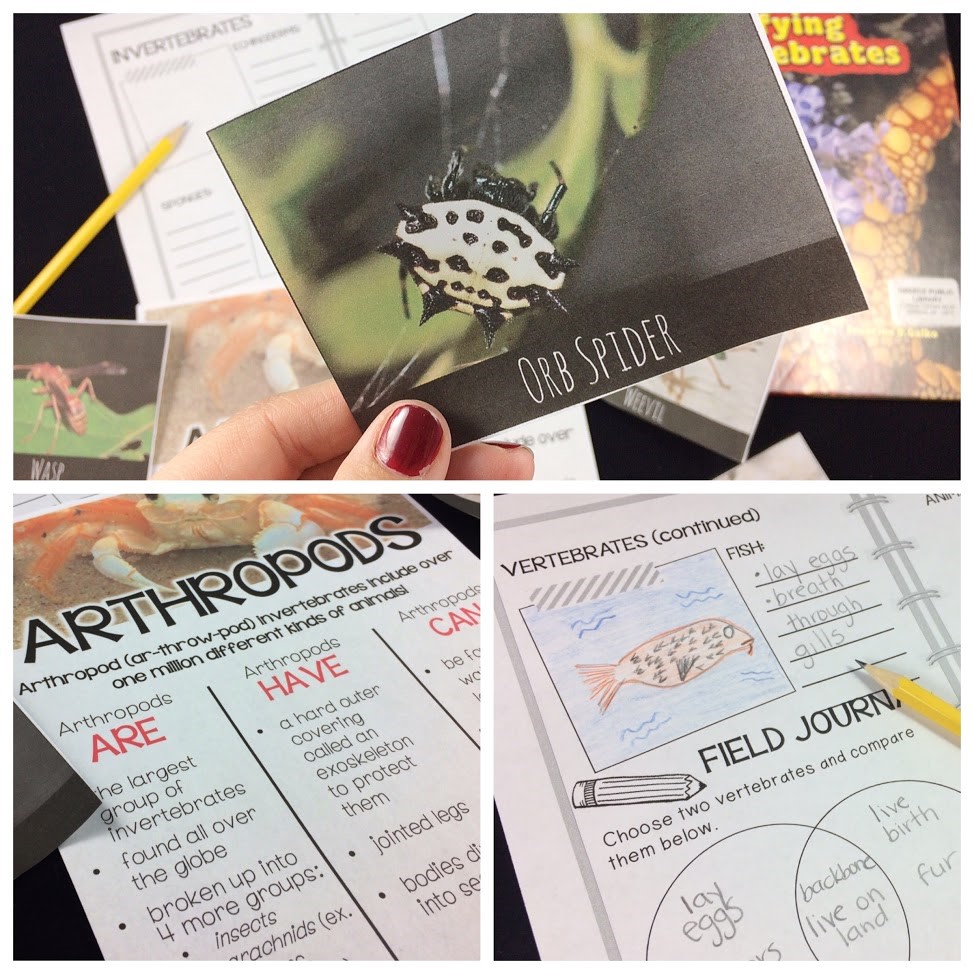 At each station, post several pictures representing animals from the different animal groups as well as facts about that animal group in a student-friendly way.  As students go through the gallery walk, they can record what they learn.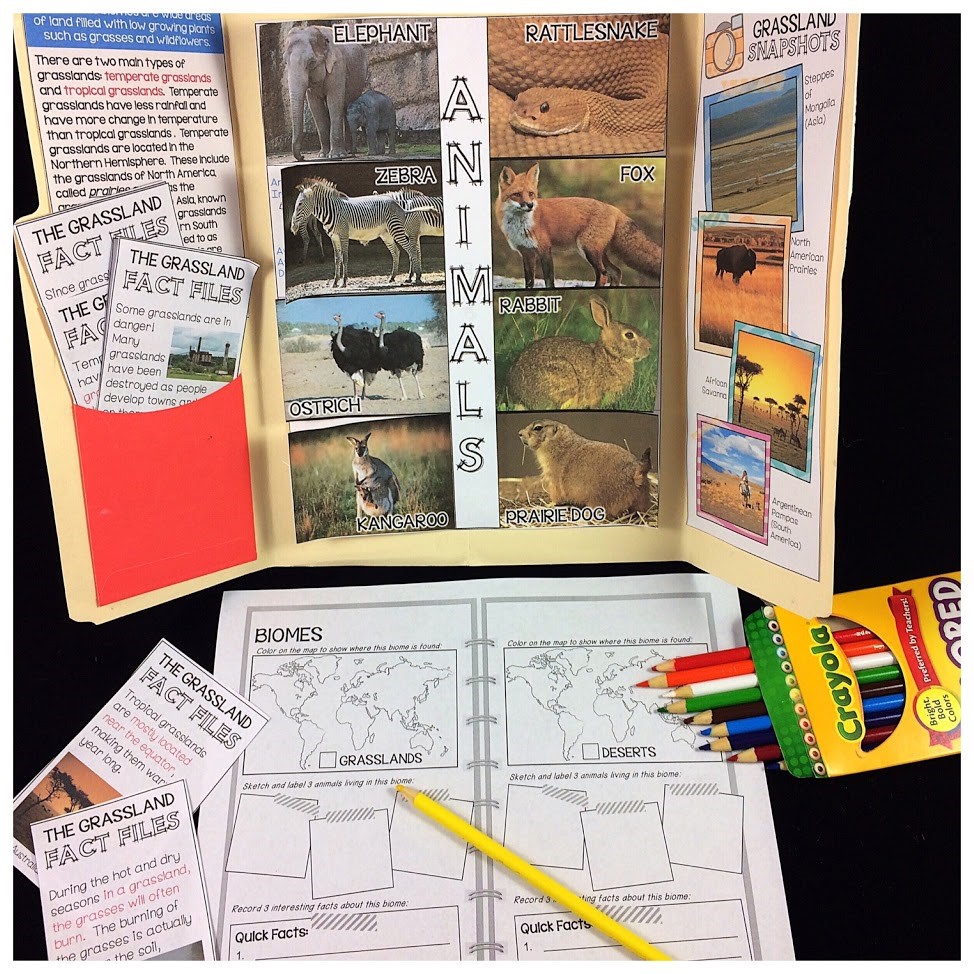 Present information about biomes in a fun new way – learning folders!  In your learning folder include maps, pictures and facts of animals living in the biome, and real-life snapshots of each biome.  In small groups, students can rotate to different biome folders.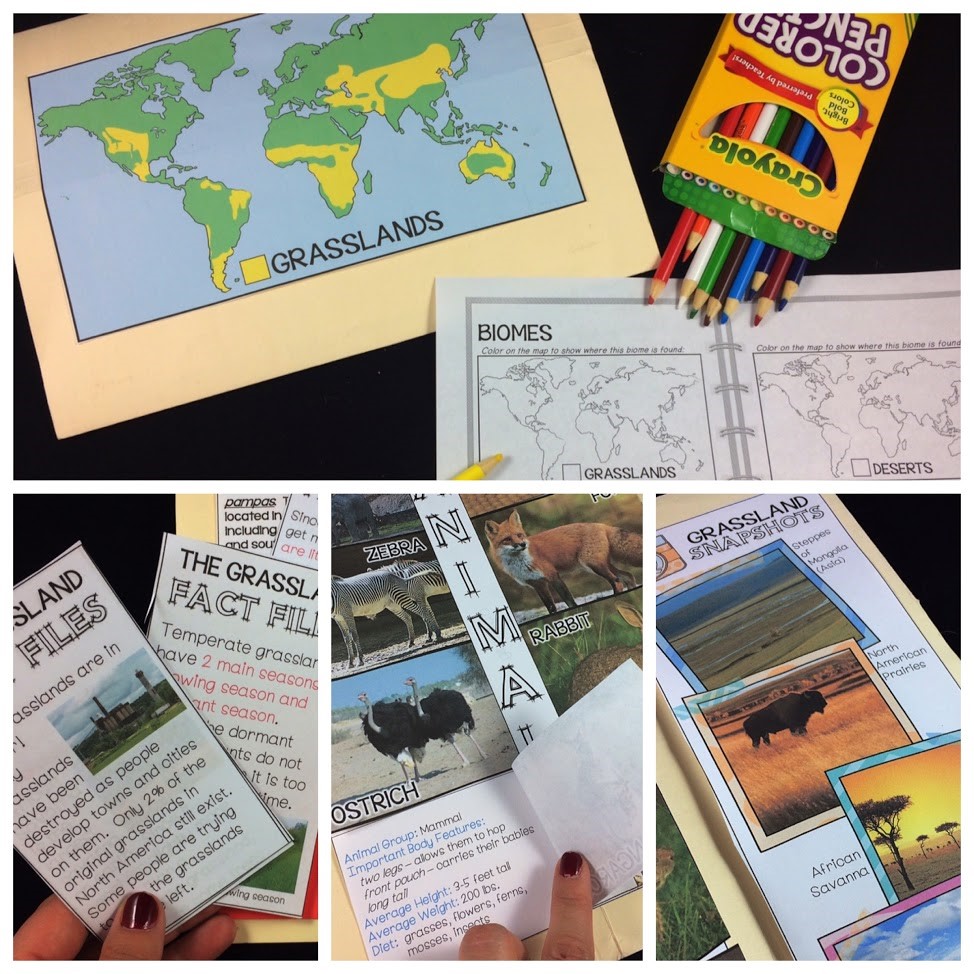 So often, teachers put up a bulletin board at the start of the unit and never refer to it again.  Instead, create your unit bulletin board on the go!  If you build the unit board WITH your students, adding pieces such as posters, vocabulary word cards, and fact cards as you teach each concept, student will learn to look at the board as a reference tool throughout your unit.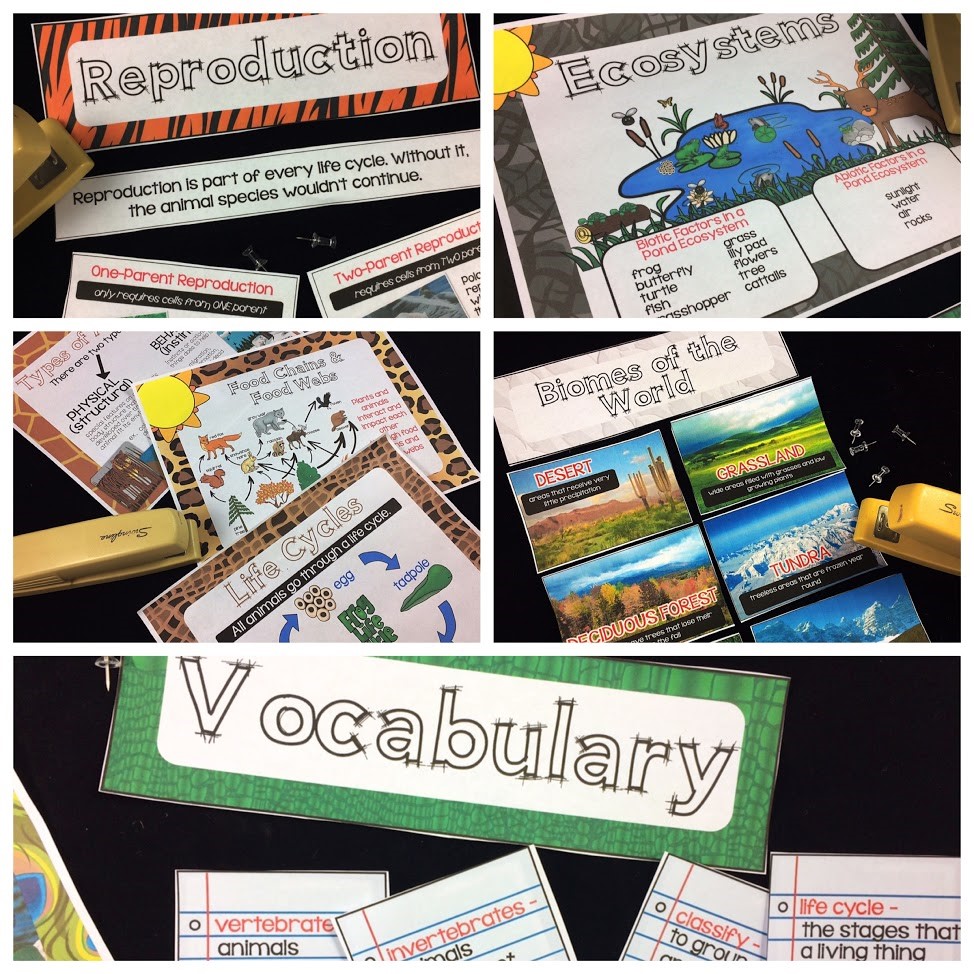 Students not only have fun when participating in games and centers, but they also apply what they have learned in new contexts.  Have students explore animal adaptations or analyze a food web in small groups.
Students can engage in conversation and learn from each other.  Having students work in small groups also allows the teacher to assess how well students can apply the concepts on their own without assistance.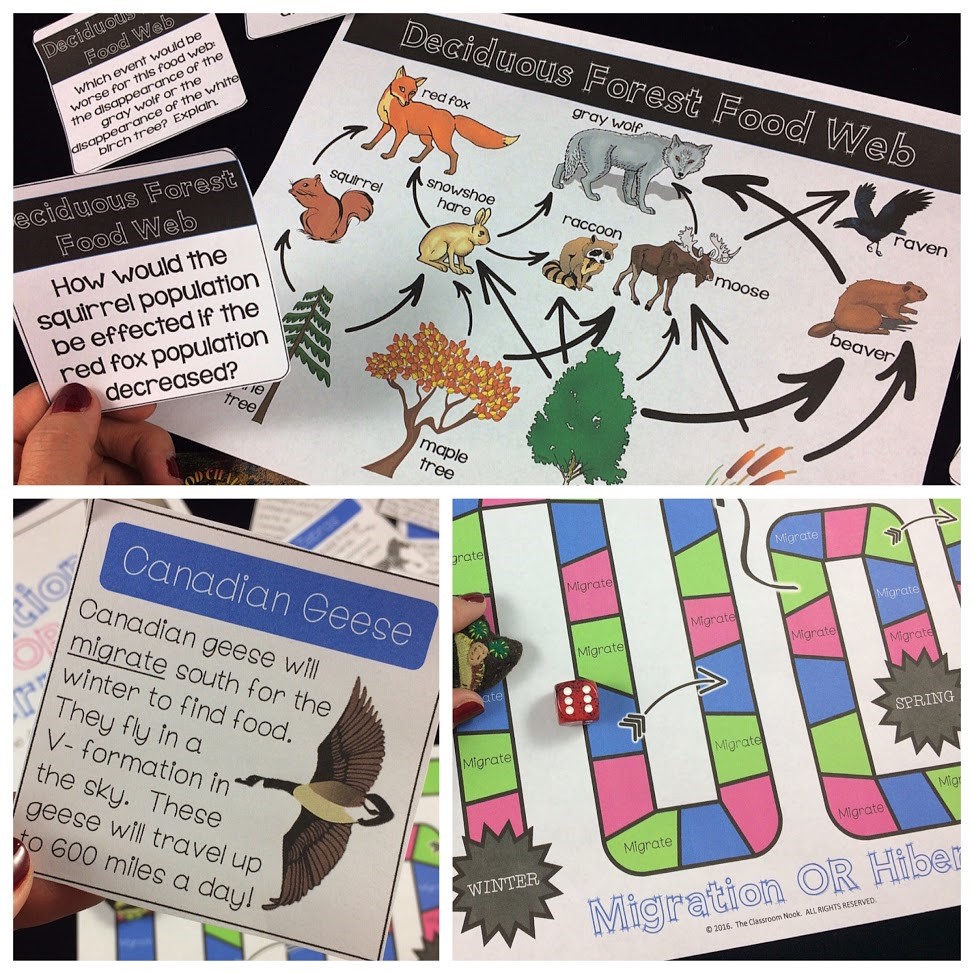 Teachers know that when students connect with their learning, it sticks! Make your next animal science unit one that is engaging and interactive with these great animal resources.
NEXT BENEYLU PSSST ARTICLE ...