---
Aa




When the Back-to-School Buzz Fizzles: 6 Ways to Keep Kids Engaged
12 min. reading
We have all seen it. The first few weeks of term are great. Then, their true colors come out. We see the eyes roll, the staring off in space, the slumped bodies, and a whole array of other off-task behaviors are displayed!
All of the above tell us, as educators, that what we are doing is NOT working. We want our students engaged and interested in what we're teaching them. So here are six simple ways to keep kids engaged all year long!
 When it comes to being proactive in order to keep kids engaged, it can be hard to think up creative ideas! However, one thing I like to do to engage them is use what I learn about students individually in the first weeks of term throughout the year in future lessons.
Onto our first point! Prioritising connection-making as part of the teaching process is key before any learning will happen.
1. Be Proactive in Creating Connections
Simple ways to do this include talking with students before school, or asking questions during roll call, such as "What do you do in your free time?" As long as it gets your students talking and engaged, it's worth a try.
Some ideas to proactively help students make connections:
Use conversation-starters at the beginning of class (sometimes called bell-ringers).
Connect the lessons to life outside of school to help them make personal connections with what they're learning.
Use what you learn about your students individually throughout the year in future lessons.
Participate with the kids on dress-up days.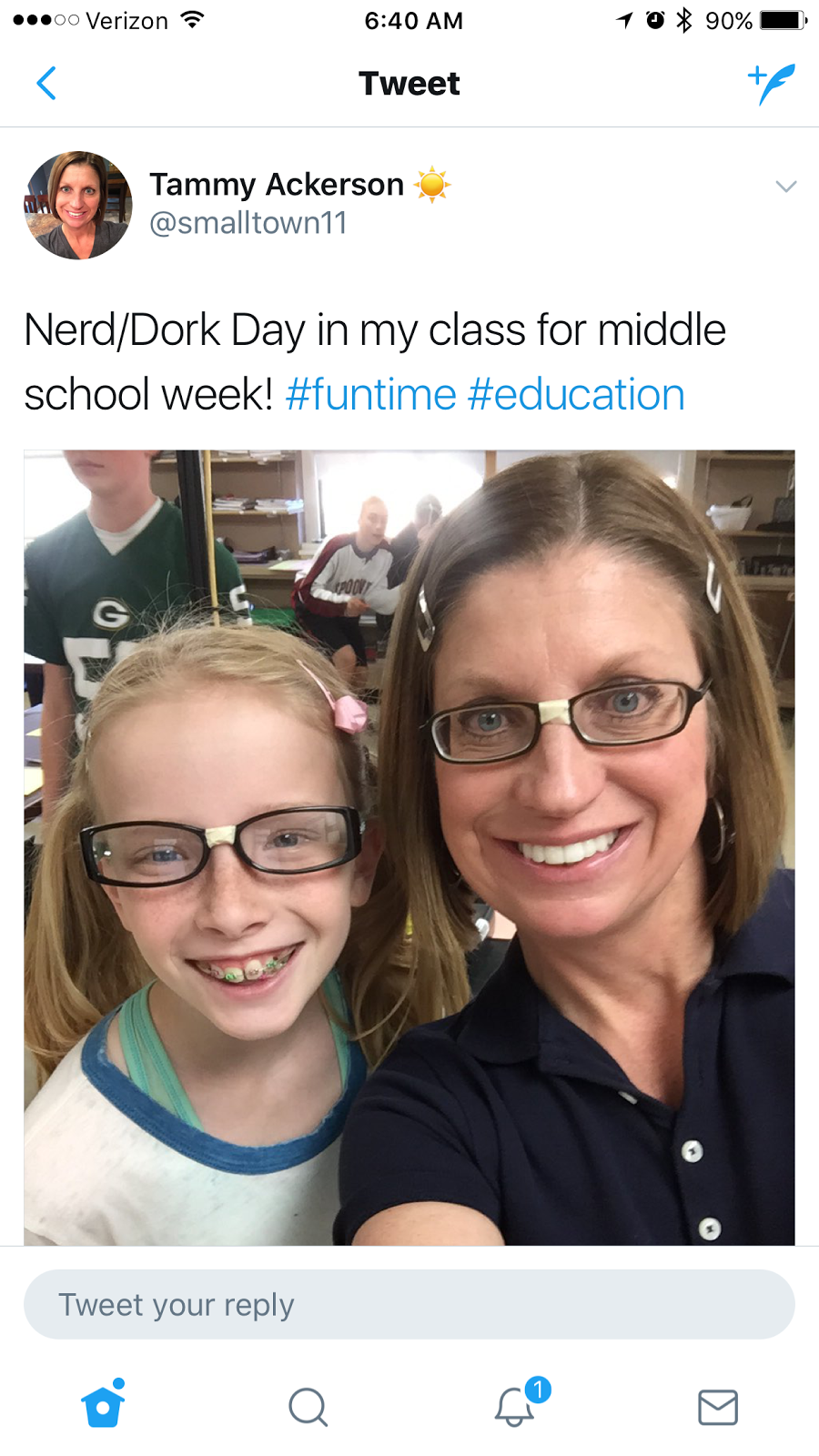 Kids love social media, so why not get them engaged by sharing your fun activities in class online? You'll be amazed how engaged kids become once social media is healthily incorporated into class activities.
Memories are built, learning becomes fun and memorable, and personal connections to the curriculum are made.
2. Foster Community by Getting Kids out of their Circle
Keeping kids in their inner circle of friends in the classroom harms the learning environment. Building relationships among all students from the outset of term is key to building trust among each other in the classroom.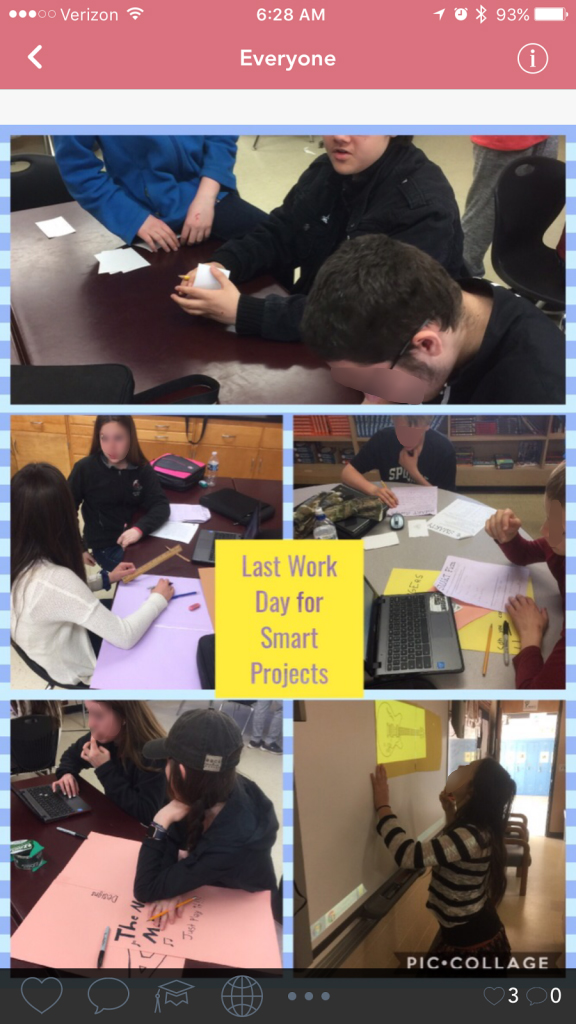 Plus, doing so early will help in group and individual activities later. Learners will trust peers and go to them later when needed; students begin to learn with and from each other.
Two Ways to Build Community within the Classroom:
Idea 1:
Have your students line up by oldest to youngest; the next time line up by tallest to shortest, birthday month (Jan.-Dec.).
Keep changing questions to engage them. Eventually, students will work together and regard each other as an equal.
Idea 2:
Design a questionnaire. The questionnaire might include questions like 'When is your birthday?', 'What do you want to be when you grow up?' or 'What is your favourite meal?'.
Have students move around in groups with a clipboard with the questionnaire attached, designed to get to know their peers.
Then have them present and introduce their interviewee(s) to the rest of the class.
3. Try out Interactive Learning Experiences
Regularly give kids opportunities to learn while interacting with others. Some simple examples of how you might do this include:
1. Frequent partner or group projects.
2. Working on a Google Document at the same time in partners or small groups.
3. Every day at the end of class turning and talking with peers to review the day's lessons.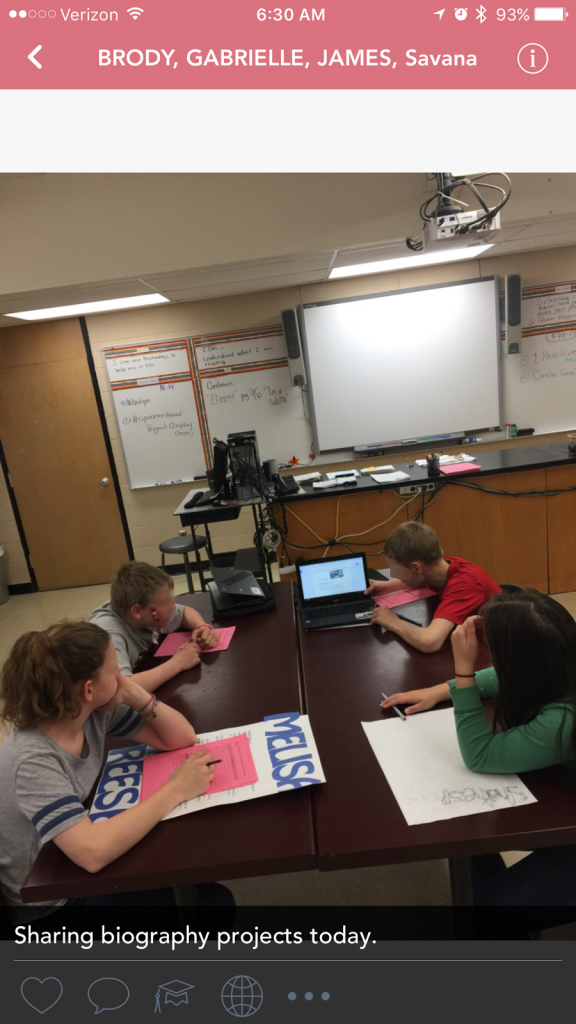 These are great ways to foster collaboration in the classroom, and build relationships that'll last throughout the year!
4. Provide Options
Learners will be engaged when they feel they have a say. No matter what the objective is, give students multiple opportunities to show their understanding.
In addition, allowing students to come up with a choice that is not listed is even better. Having options creates multiple opportunities for creativity and engagement.
In the end, if they show you the objective in their finished product it is a win! This is very helpful in meeting the needs of all learners!
5. Provide a "Safe Haven"
Some days, kids need an "off" button. Some days they need a break. Today just might not be their day.
Maybe, before they came to school, their parents got in a fight, they did not have breakfast, or they got up late. Maybe Mom was put in jail, or Dad lost his job. Life happens.
Teachers can provide a safe space for children to chill; an escape from the realities of life at home. If today is a serious off-day for one of your students and the student is just not focusing on learning, why fight the battle?
You and the other learners will win their trust when you make it clear that they can come back and join in whenever they are ready.
Ideas for creating a "chill spot" where a child can take a break if today is just not their day:
A quiet spot in the room, behind a piece of furniture.
A comfortable rug.
Another teacher's room (agreed upon prior to situation).
A comfortable chair and table, or beanbag by a window or near some plants.
Intentionally creating a safe haven in your classroom can help to ensure the future success of the student in the classroom, and build an important foundation of pastoral wellbeing in the classroom.
6. Create a Comfortable Learning Environment
I completely understand that some teachers have neither the money for the flexible seating craze, nor access to it, so here are some affordable ways to shake it up in your room:
Remove some desks or tables to create more space.
Put down a rug for a laying-down option.
Allow students to stand if they need it.
Add a few yard chairs for summer.
Perhaps try and find some bean bag chairs, video game chairs, or a small couch at a yard sale.
Emailing coworkers and friends is an easy way to locate different options, too! When kids grow up and go off to college, parents are always eager to donate items and might have some they would love to get rid of.
Even small things count. Why not add a few lamps around the room to change the lighting sometimes? Changing it up makes the whole educational environment more comfortable.
Most importantly, remember that this can be done without breaking the bank! Let them choose a spot best for them!
So, to conclude, there are plenty of ways to keep students engaged and focused in class.
Be it prioritising conversation with them at the beginning or end of school, getting them interacting with each other in group activities, or changing up your classroom to make learning as comfy as possible.
With a fresh school year starting, remember that the six ideas above might make for a successful year with your students. Try something new, enjoy and have fun all year round!
NEXT BENEYLU PSSST ARTICLE ...