---
Aa




Fun challenges that motivated my ESL learners to read more
3 min. reading
What can you do to help motivate students learning English as a Second Language? Here, ESL teacher, Lulua shares with you her 4 best tips to encourage your students to read!
"Teaching is learning twice!", so they say… and I very firmly believe in it. I personally think, we learn and teach during every minute of our life.
We live in a country where English has become the primary (and in most places compulsory!) medium of communication. Consequently, we want our children to be fluent in English.
English for us is a second and in many cases third language. Until some years ago, you were not looked down upon if you could not communicate in English but it is imperative nowadays. Now the point is, we need to teach a foreign language in such a way that it becomes more powerful than the mother tongue. So what should be done??
 I think learning English can be fun if taught the fun way. That's why I make tasks challenging for the students. Games help them to learn without even realising it!
As an English teacher, I started wondering about ways and means to make learning more fun.
In this post I am going to share a few of these strategies. I created a couple of task challenges to keep my learners hooked on learning English. My ESL students benefited a lot with these simple steps!
1- Reading Track
To lead my learners towards the joy of reading I wrote a short poem and titled it 'Reading roads'. The first 2 days of my class they read the poem and appreciate the words.
Then I introduce a game. Learners have to write the name of a book they read on a strip of paper and place it in a glass bearing their name.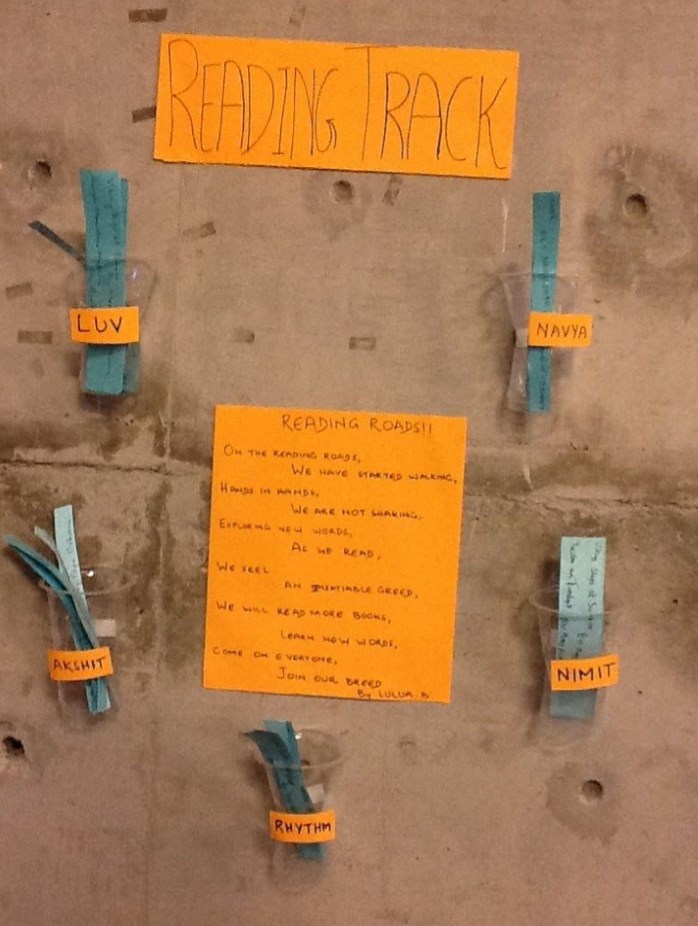 We count the number of strips at the end of the month.
Initially, I had to compel my boys to read but after 'Reading roads' happened the scenario changed. Reading habits of my students improved drastically due to this game!
2- Get bookmarked
As a group we decide on a number of books to read. Once the books choices are finalised, I make bookmarks using an image of the cover page of the books.
Once a student finishes reading, I give him the bookmark as an award. After a few weeks, I can see the students flaunting their bookmarks. The strategy works and my boys read even more!
3- Gauging comprehension
It is a dream for a teacher to get a good reflection from her students. So now my boys are reading day in day out. For me the size / genre of the book doesn't matter! Believe me I just want them to read.
Now the difficult part is to make them reflect and write their reflections. Eureka!
I use e-wall apps like Padlet. A wall with the name of the book is shared with students. The instruction is: read a book and write an e-reflection. It works wonders!
Check out my Padlet here: https://padlet.com/lulua/dkmpuoliq6pk
4- 4-in-1
To cater LSRW in one go students are shown a video of Franklin in the Dark followed by a read aloud of the same story.
Later students have to perform the story in the form of a play. Students write answers to questions asked at the end of the performance.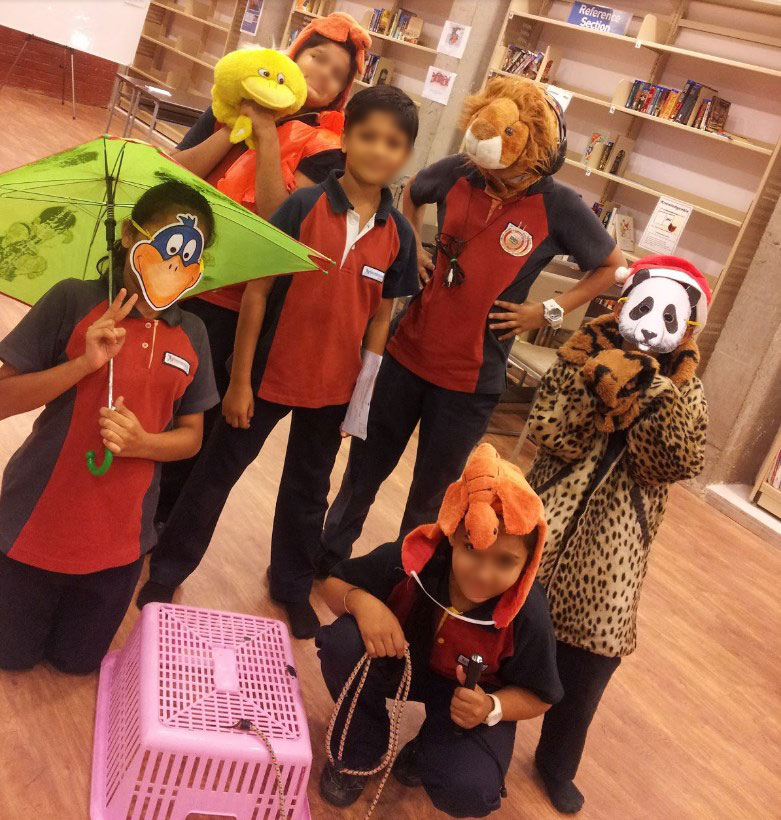 To conclude, I would say, innovation is the key word. It is easy to grab student attention if they find something which is off beat in a class and I do the same to make tasks interesting and challenging.
Students learn and I earn their love and affection. Proficiency at the end of the term is a bonus!
That's it for now! Till next time, let's learn, unlearn and relearn and help little minds flutter like butterflies!
Photo credit: Lulua
NEXT BENEYLU PSSST ARTICLE ...