---
Aa




Sight Word Activities for K -2nd Grade
3 min. reading
It is a NEW YEAR and that time of year when we are assessing sight words in our classrooms or at home.  I am sure you all have done this many times before, but it is now the second semester and we all know what happens after a break…especially Winter Break!
I like to use this packet as a warm up activity at the beginning of a new semester to help refresh my student's memories.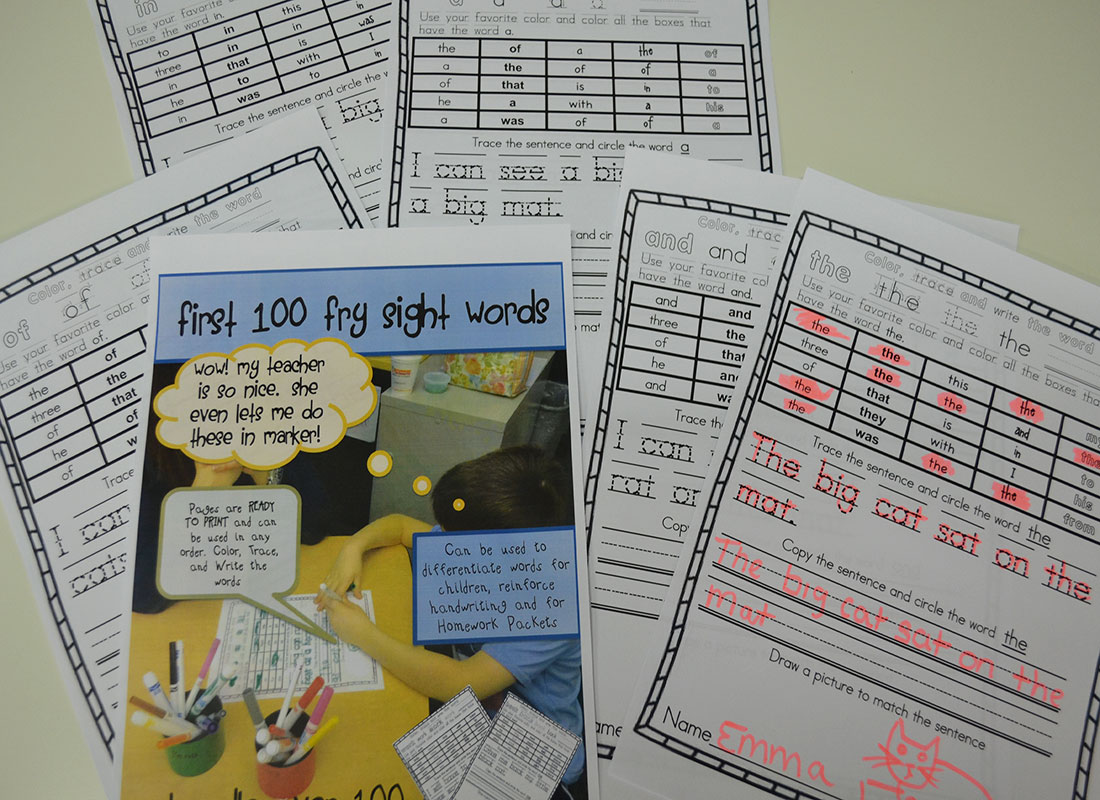 We check the first set of words that our Kinders or firsties and maybe even second graders should know or you thought they knew and you find out that the words have vanished into thin air!  You ask yourself, "Where did they go?" and a bit of panic may set in…we all know how important recognizing sight words is which is why I created this Sight Words packet.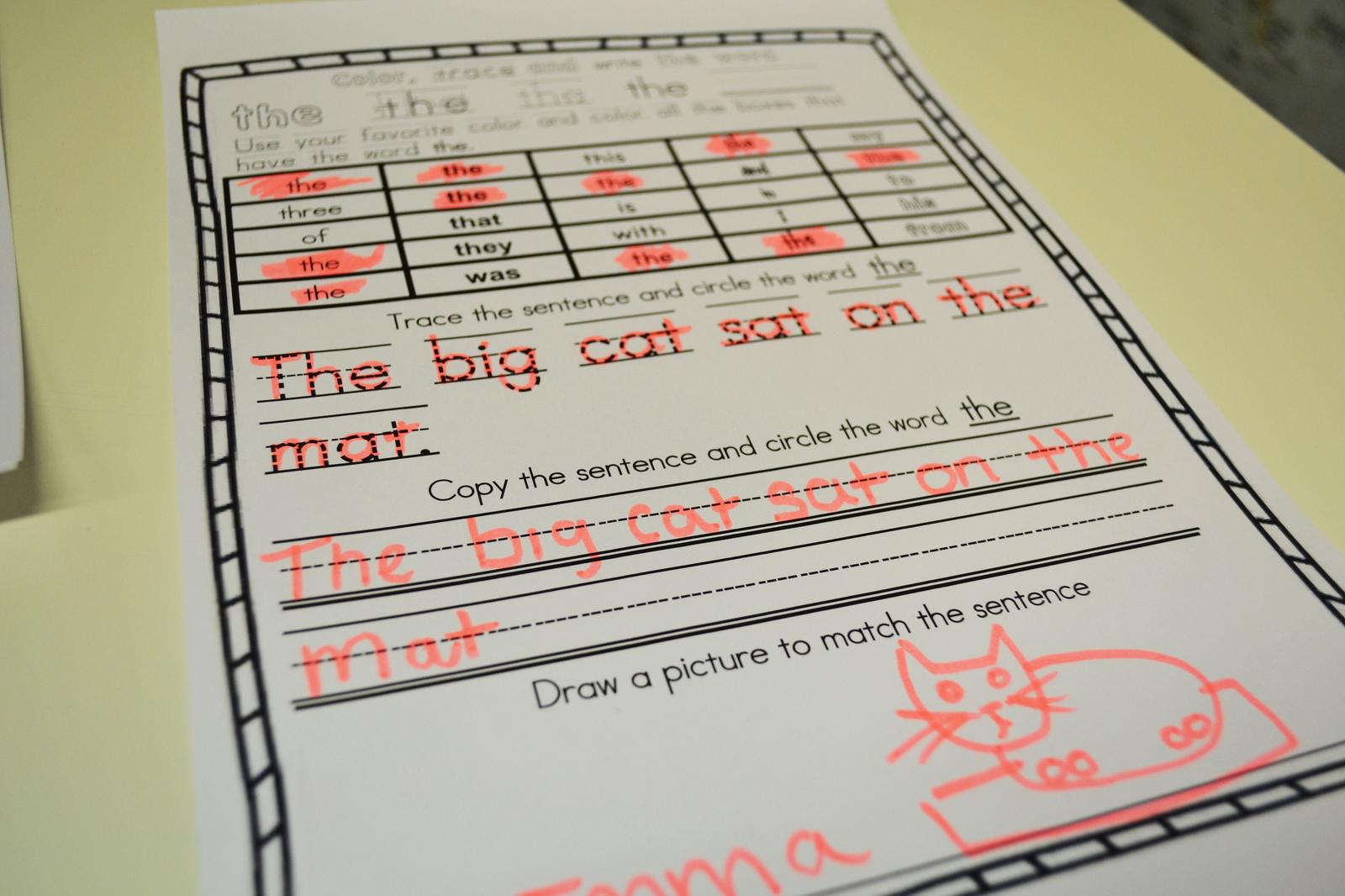 Reinforcing Sight Words Activities
With this packet, each word is written  in a way that allows students to color the word, trace it and then write it by free hand.
The student begins by coloring the boxes that contain the designated word. After this they read and trace a sentence. To finish off they practice writing out the sentence using their best handwriting and draw a little picture to match the sentence.
This packet reinforces the first 100 sight words for first grade in a fun and interactive way.  It can be used as a booklet going from one page to the next or you can differentiate giving each student the words with which they need to practice a bit more.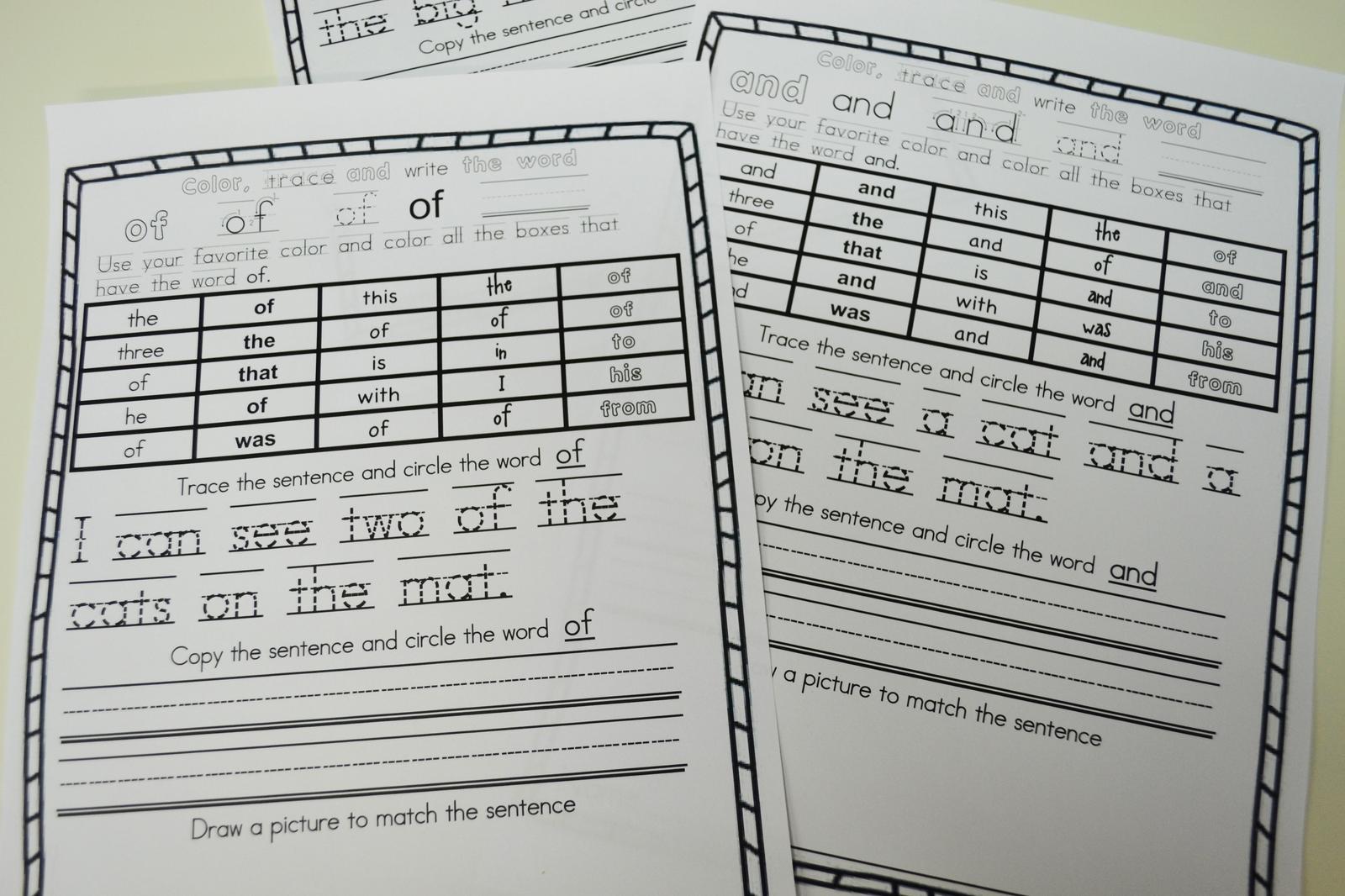 It can even be sent home for homework or used as a station or center in your classroom or homeschool.
This is a tried and true packet and has been used with first graders which great success. This might be exactly what you are looking for to reinforce those important sight words and build fluency.
NEXT BENEYLU PSSST ARTICLE ...