---
Aa



One spellbinding STEM activity idea for a scarily good Halloween
4 min. reading
If you've ever been in the lunchroom at the end of lunch, you've probably noticed how many milk cartons either get thrown away or recycled—Every. Single. Day!
Mini-milk cartons are inexpensive (that is cool) – but dirty (not so cool). The first thing I do is wash out the milk cartons (maybe twice!). To do that, I open up all the tops of the milk cartons and rinse them out. I make sure to have plenty of milk cartons so students can design any shape/size haunted house they want.
For many years, I had lunch duty and I kept seeing all those mini-milk cartons getting tossed out. One year lightning struck and I figured out what my students and I could do with them.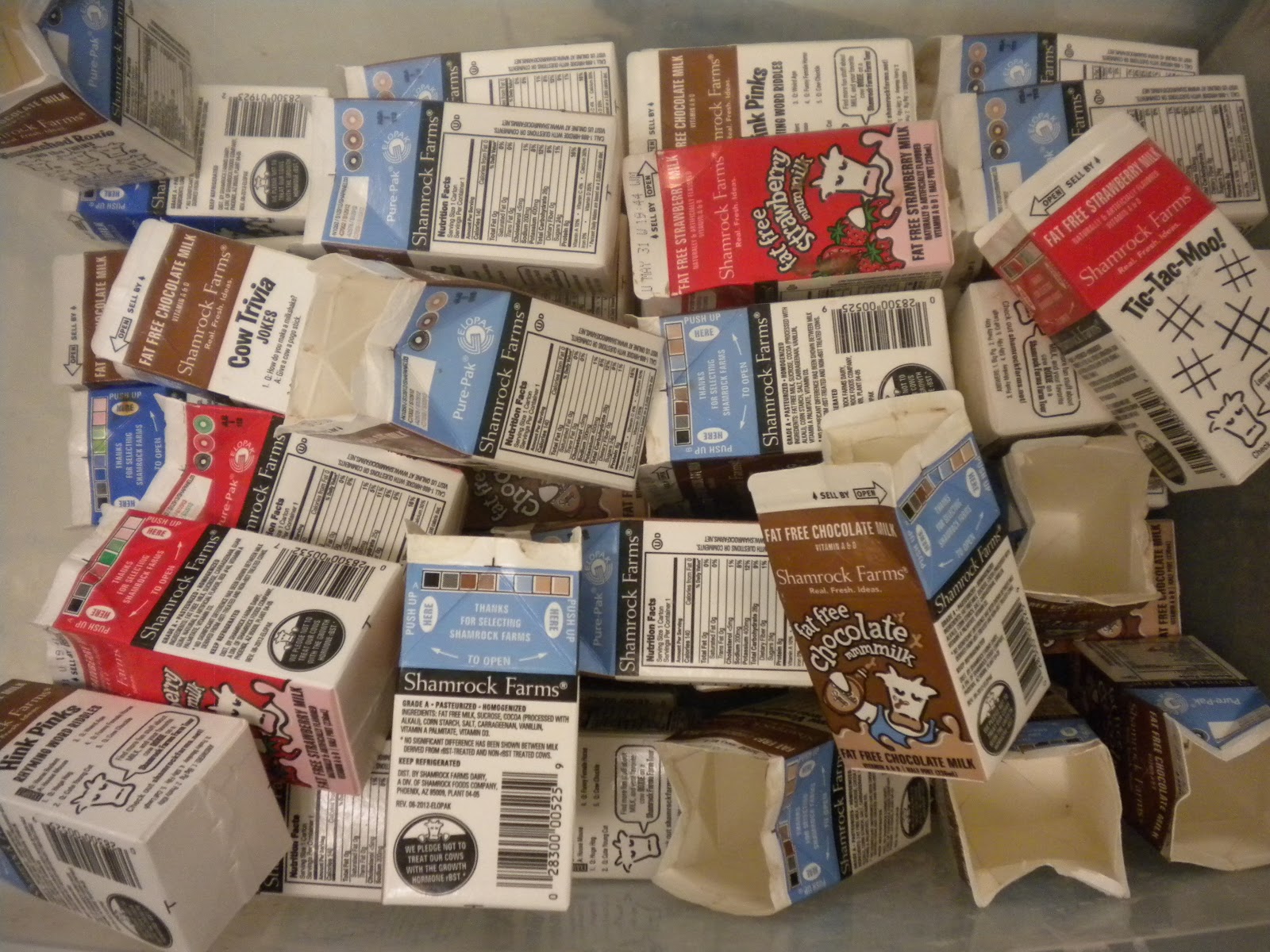 What I love about this activity is that there is no right way to be successful. For my students and me, the successes and failures all become lessons for us to discuss and learn from!
Getting started
I decided to give my students a STEM challenge to make a haunted house from the milk cartons. Students were very excited to dive into this assignment and take on this challenge! It's such a great activity in time for Halloween!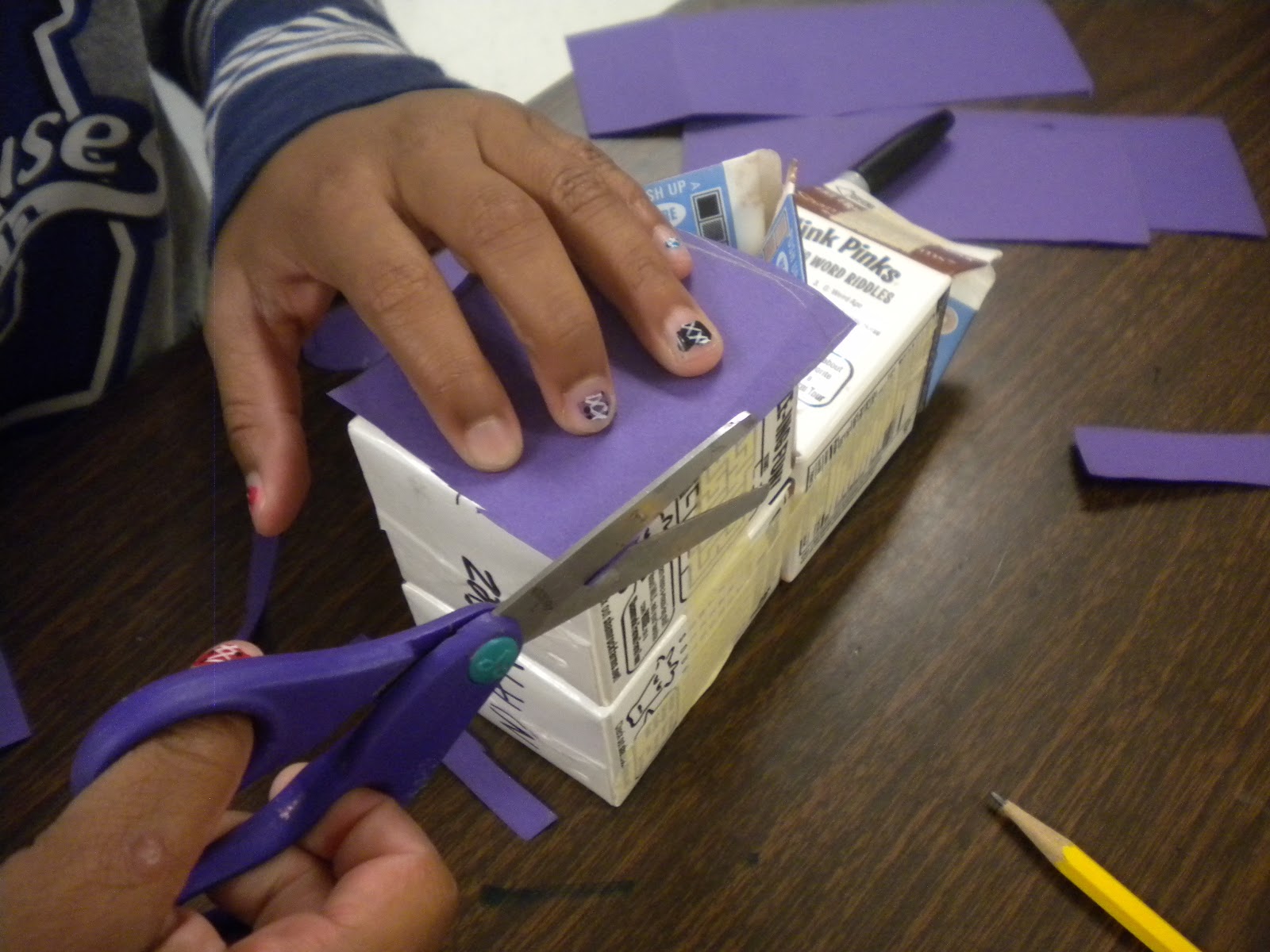 For this project you can use materials you already have around your classroom. You'll need
milk cartons (preferably more than one per student)
masking tape
glue and scissors
arts and crafts materials
constructions paper
markers, crayons and colored pencils
rulersThis is also a great time to break out any miscellaneous supplies you might have that students could use like ribbon, stickers, etc.
Incorporating the STEM challenge
I framed this project to my students as a STEM challenge. I let them know I was there to support their ideas but not to tell them exactly how to create the houses—because there really isn't a "right" answer.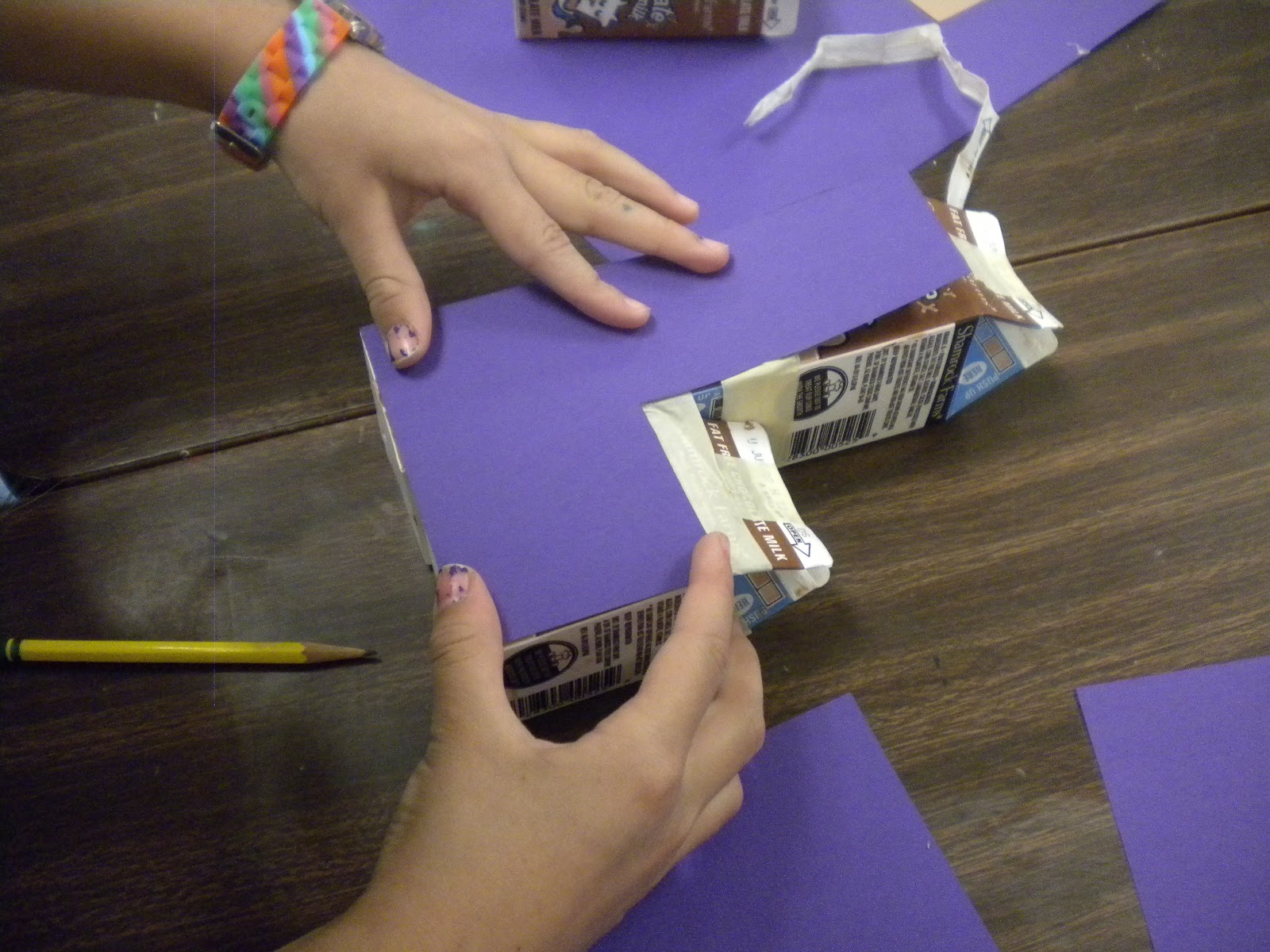 Students started building and designing their haunted houses. I saw students use masking tape to hold everything together as they were designing and building—little engineers!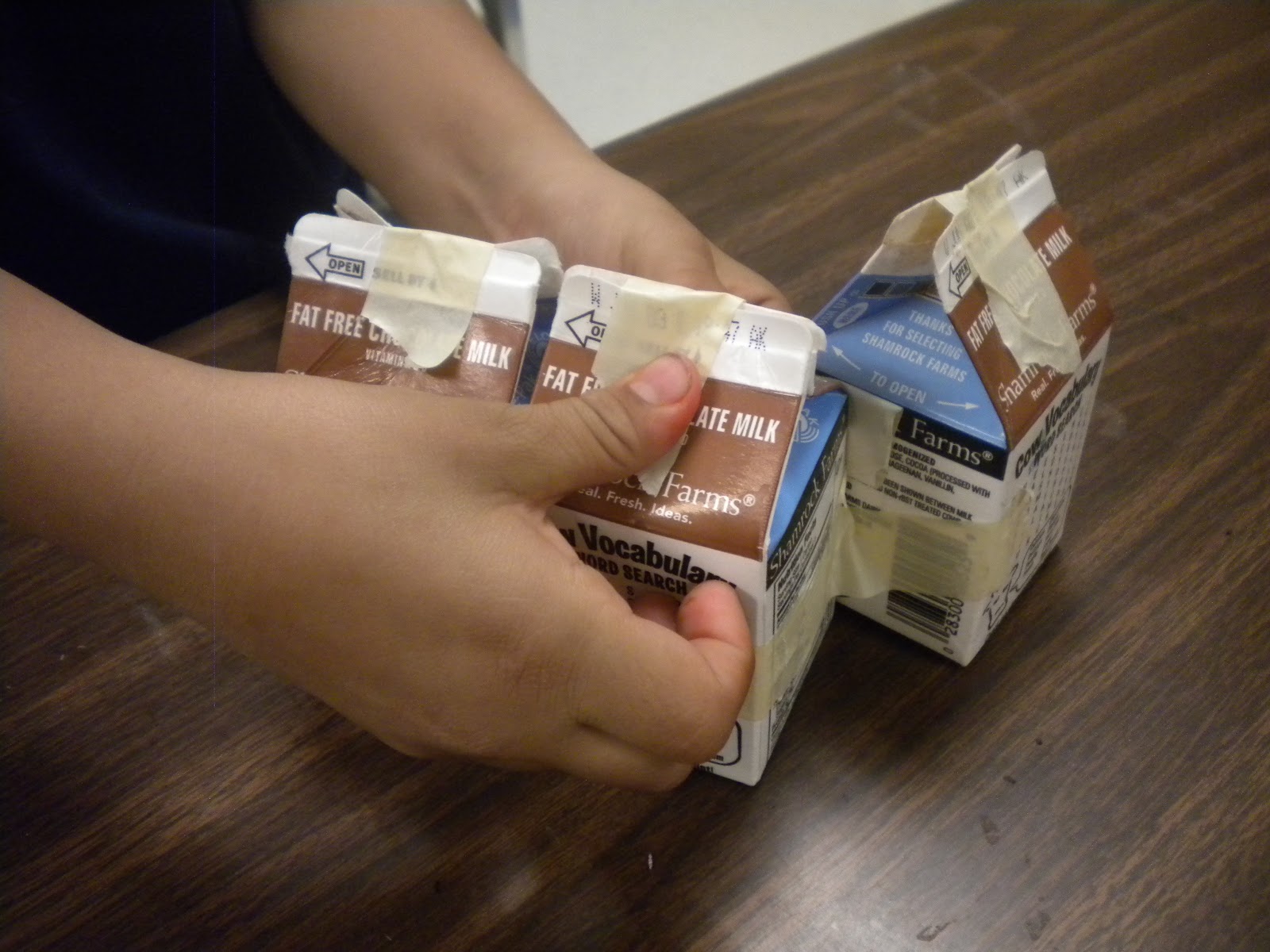 Once students had built the "skeleton" (pun intended!) of their haunted house they then started covering their milk cartons—er, I mean haunted houses, with paper.
I didn't require them to do this any particular way—I was more interested in letting them solve the problem of how to cover the house.
Not all kids were successful in creating a "perfect" haunted house—but so what, it's a haunted house!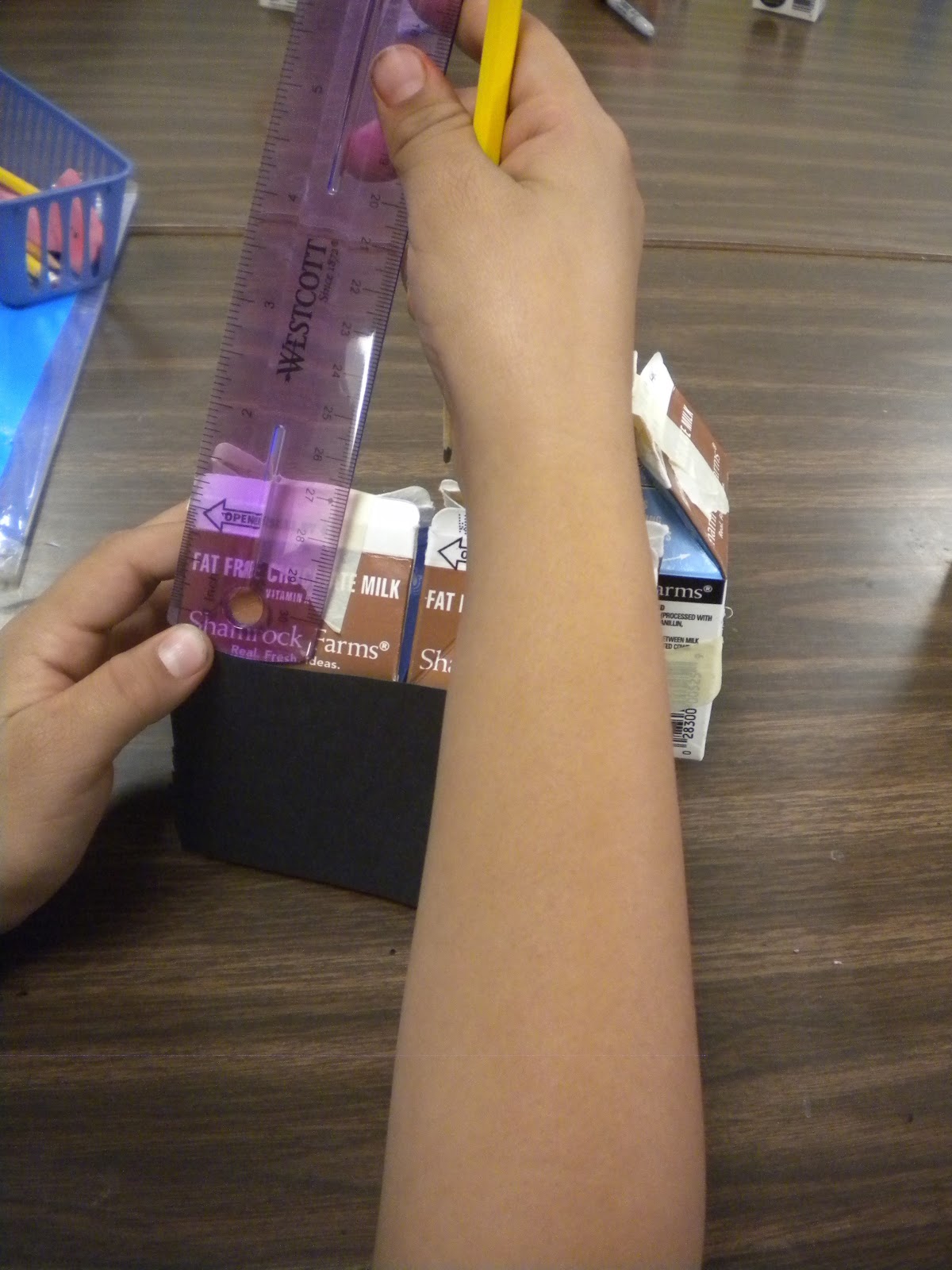 I wanted students to think for themselves and not rely on me to tell them exactly how to create their houses. I also hoped they would work together to share techniques that were working for others—which many kids did.
Some students measured the house and measured paper to match and glued it on. Some wrapped the house in paper. All kids solved it their own way—perfectly.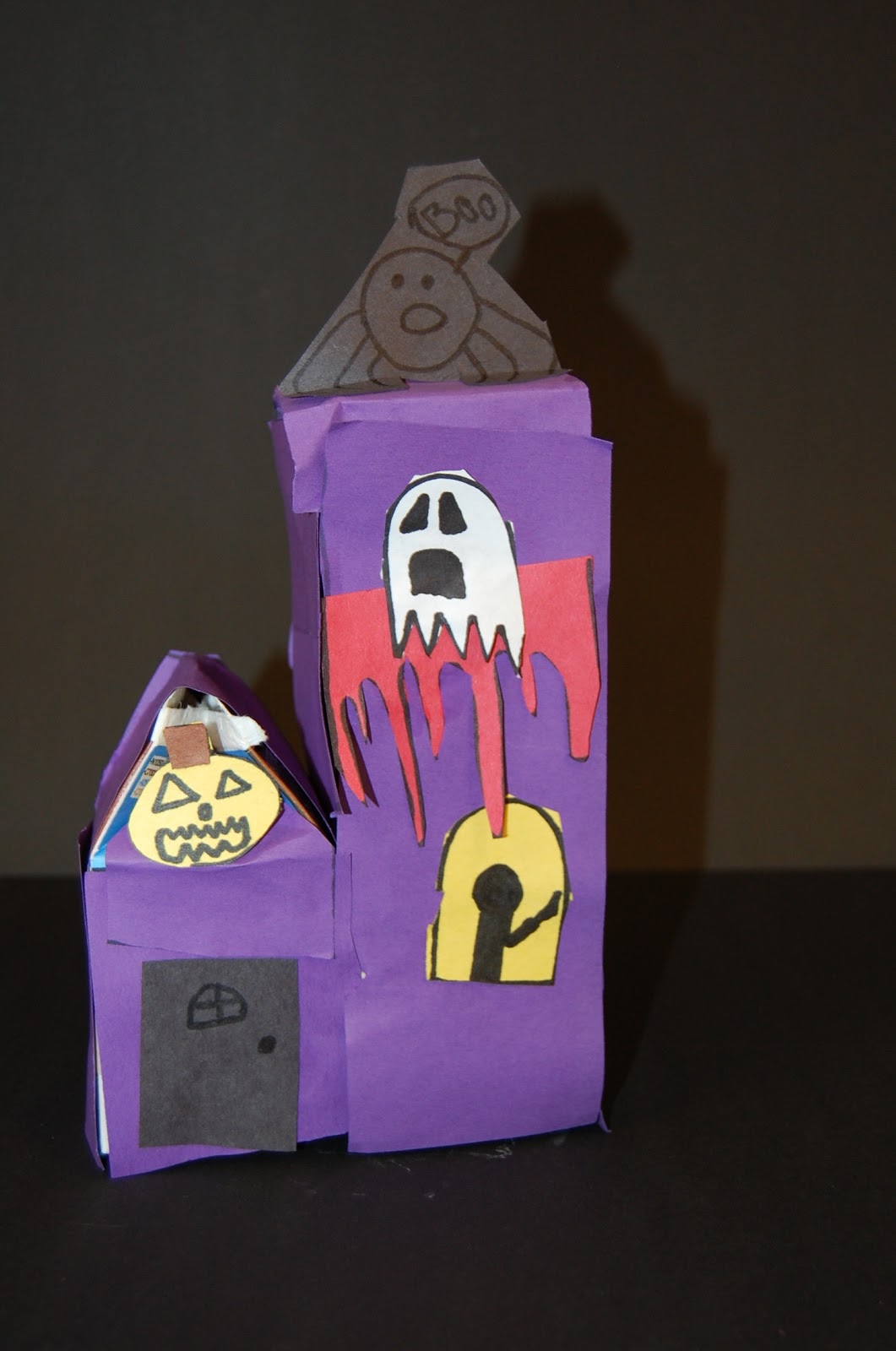 That was really what I was looking for more than the final outcome of the haunted houses (although those were pretty fabulous too)!
Once their houses were covered with paper, then students added details like windows and doors from scrap construction paper.
Students were completely engaged in this project and truly enjoyed taking something they use everyday, like their milk carton, and upcycling it into something completely new.
This STEM (really, STEAM since there was an artistic element as well) challenge was the perfect integration of problem solving and creative thinking skill development with Halloween holiday fun.
I hope your kids enjoy it as much as mine did!
NEXT BENEYLU PSSST ARTICLE ...