---
Aa




How to use stories and songs in the English language class
3 min. reading
Throughout my performances and practicum during all those years with kids in primary schools, I've always used colorful pictures, games, dicto-compositions, short stories, and songs.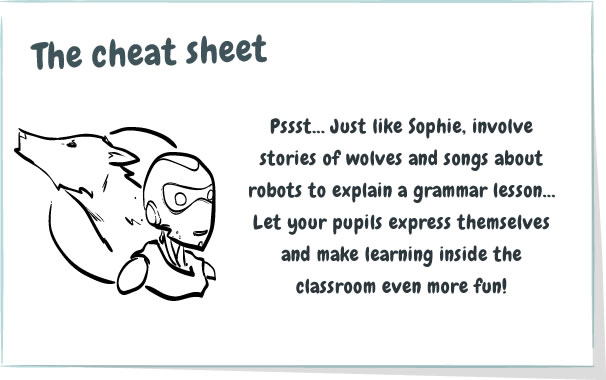 Using "Sam the Robot" song to introduce new adjectives
I remember one of the successful lessons was about a funny robot made of thick papers, iron, and wood, dressed with colourful clothes. That robot could walk as a real man.
It was a way for me to ask them questions, introduce new adjectives, adverbs, colors…
Well, that robot was called "Sam", I remember standing behind the robot and making it move around the tables. Children were under the spell whenever I started singing that funny song:
Ding,Ding,Ding
Here I am /I'm
Ding,ding,ding
Robot Sam
Ding,Ding,Ding
Round and Round
Ding,Ding,Ding
Up and Down; Up and Down
How is Mr Sam?
He is tall!
Is he fat fat?
No, he isn't, he is thin!
I repeated that song with them thrice. The number of kids was approximately twenty four and they were able to repeat it and dance with it every day, even during their break-time in the court yard.
As a homework, I gave them some drills and asked them to make examples with adjectives. I also told them to describe the robot. After all, he was the star of the classroom!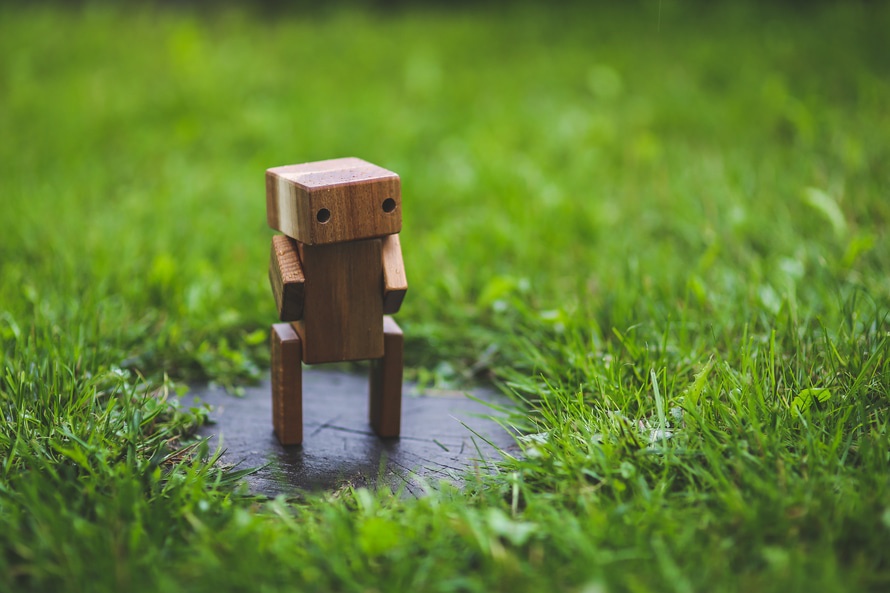 The dicto-composition
Another activity that was funny and successful was by using "Dicto-Composition".
It is a simple technique for guided compositions.  It provides an activity intermediate between completely controlled writing exercises and completely free compositions.
The technique itself is quite simple and requires a short text or story.
So, I chose a story who was about a shepherd boy who used to tell lies on the villagers about a big wolf living at the bottom of the valley. They believed him and escaped as they got scared. But, guess what,the boy was devoured at the end of the story… by a big wolf!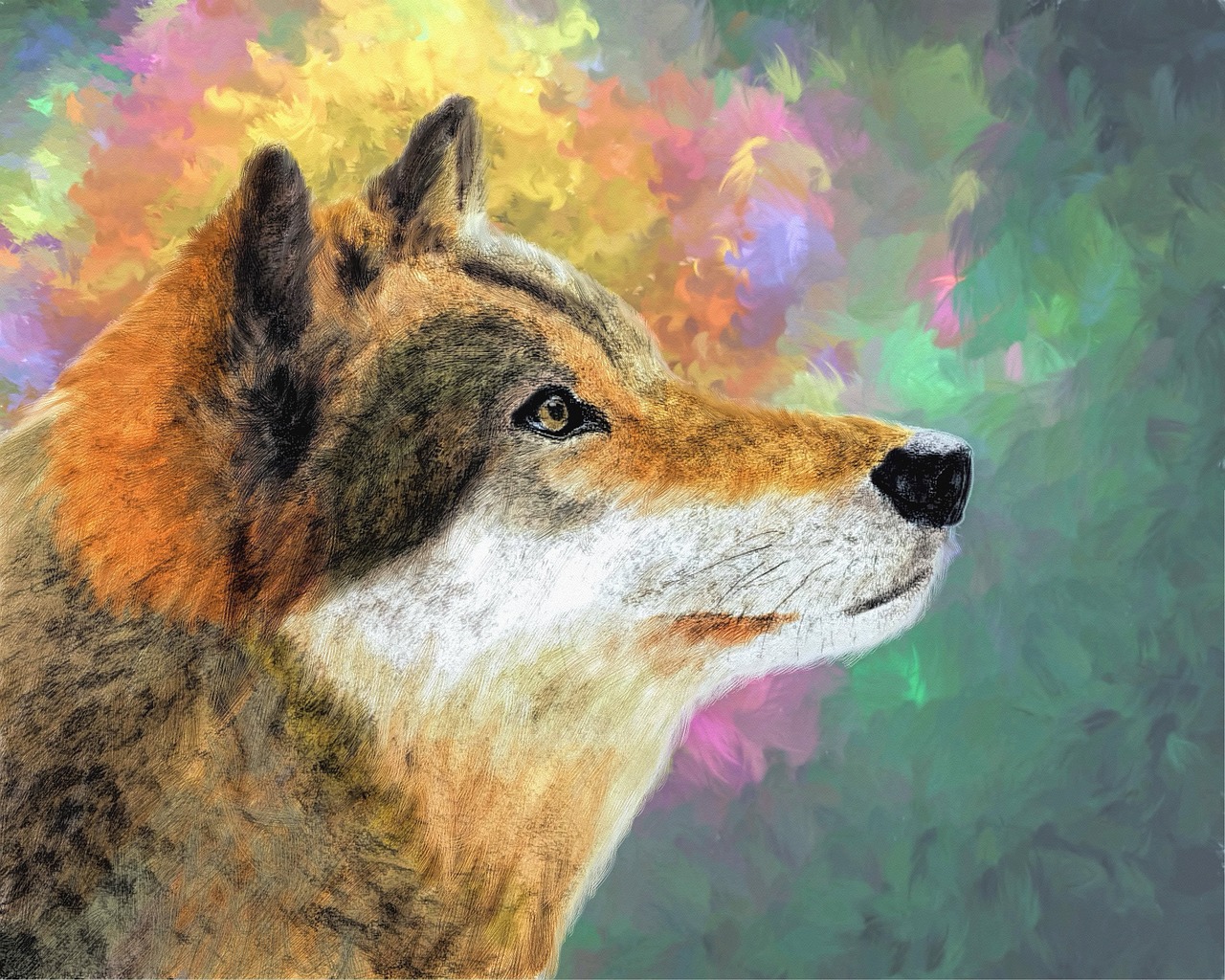 I used to repeat it more than twice, and while repeating it, students took notes.
They weren't obliged to repeat the whole story, they just needed to repeat what they have heard; the aim was to know whether these little learners were able to hear and write the chronological sequences of the story:
First of all… secondly… after… later on… finally….
Then, I asked the pupils about the moral of the story. It not only helps me in grammar and orthography but I also could ask let them express themselves.
The length of time given to them was between 15 and 20 minutes, just to encourage them, and to be well – motivated.
I promised to add more than two points to their grades. Finally, most of them managed to repeat it while others performed in the drama club of the school.
Pictures to understand the chronology of a story
Who doesn't know the story of the fox and the crow?
Since it is so famous and funny, I decided to make it easier for kids. It is, indeed, better to put it through pictures in disorder and ask them to order it logically.
This was exactly what I did with some pupils in an advanced class and it worked perfectly!
Here is the drill:
A) Look at the pictures and order them logically:
B) Build up a writing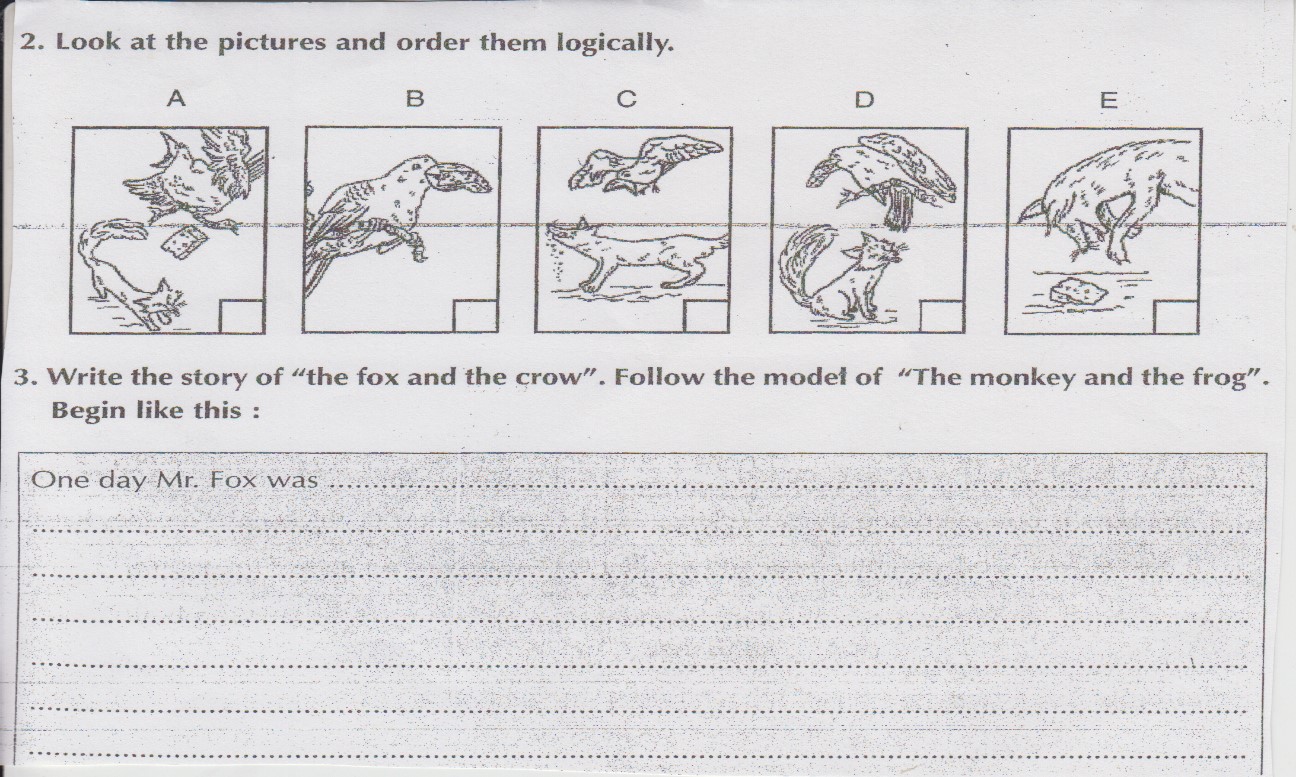 They collected them, they read out the instructions given in the classroom, worked on it individually and wrote some comments about their pictures.
Pictures to help your pupils work autonomously
Another activity was liked a lot by little kids is when I gave them to prepare their projects at home and one of them was to collect pictures of wild animals.
In the end, they could make a classroom display of their poster and … Here is the fun part: I asked my pupils to vote for the most attractive picture.
The winner was my little Matt (He is not so little now though). He was so proud! His poster gathered animals of a tropical jungle. His has always dreamt to work with animals; which is why he took that job very seriously!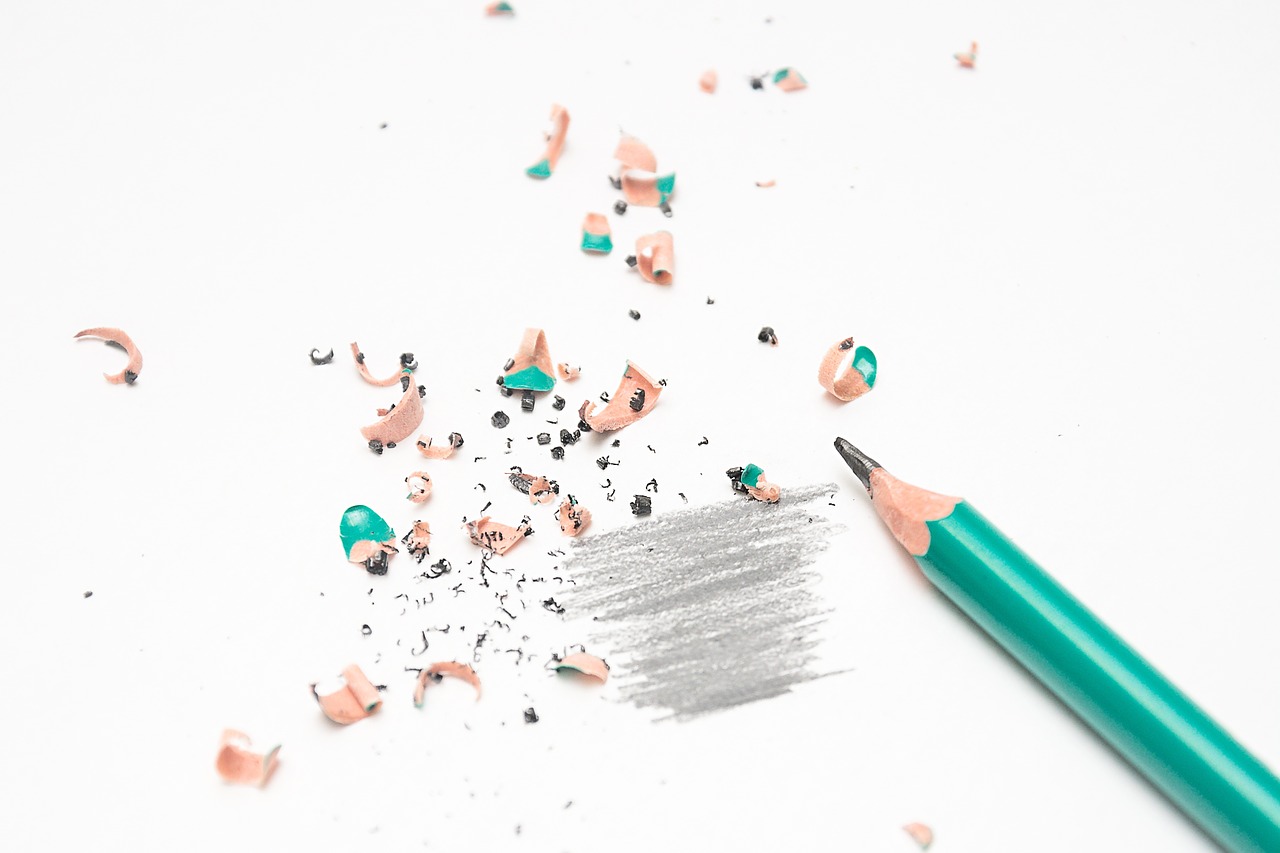 Teaching through pictures remains one of the fantastic ways of learning English though it is old and traditional. Kids are indeed able to acquire all the four skills: reading, listening, learning and writing.
This is how I taught for more than 25 years, and it has been working until today!
Credits Photo: © Pexel
NEXT BENEYLU PSSST ARTICLE ...