---
Aa




Thanksgiving Math and Reading Centers – Keep Students Learning Through the Holidays!
3 min. reading
With Halloween in our rear-view mirrors, we are heading full-throttle into the holiday season.  With that comes extra-energetic, and as a result, less-focused students.
It can be a challenge to keep them motivated during these times, and so teachers, once again, must dig deep into their bag of tricks to sneak in some learning, despite holiday distractions.
To keep my students focused around the holiday season I like to add a little holiday twist into our everyday learning targets, this makes the lesson fun and keeps students engaged.

Here are my three favorite Thanksgiving-themed centers that I like to do in class. I've included the links so you can also print them out and play right away!
A slice of Pie!
One important skill that our students are constantly needing exposure to is determining author's purpose.  It's a skill that works any time of year, so why not now?
In this center, I get students to read several short passages, all focused around Thanksgiving-themed topics.  They then decide what the author's purpose is in each passage.
Finally, the students sort the card onto the correct category mat and record their answers.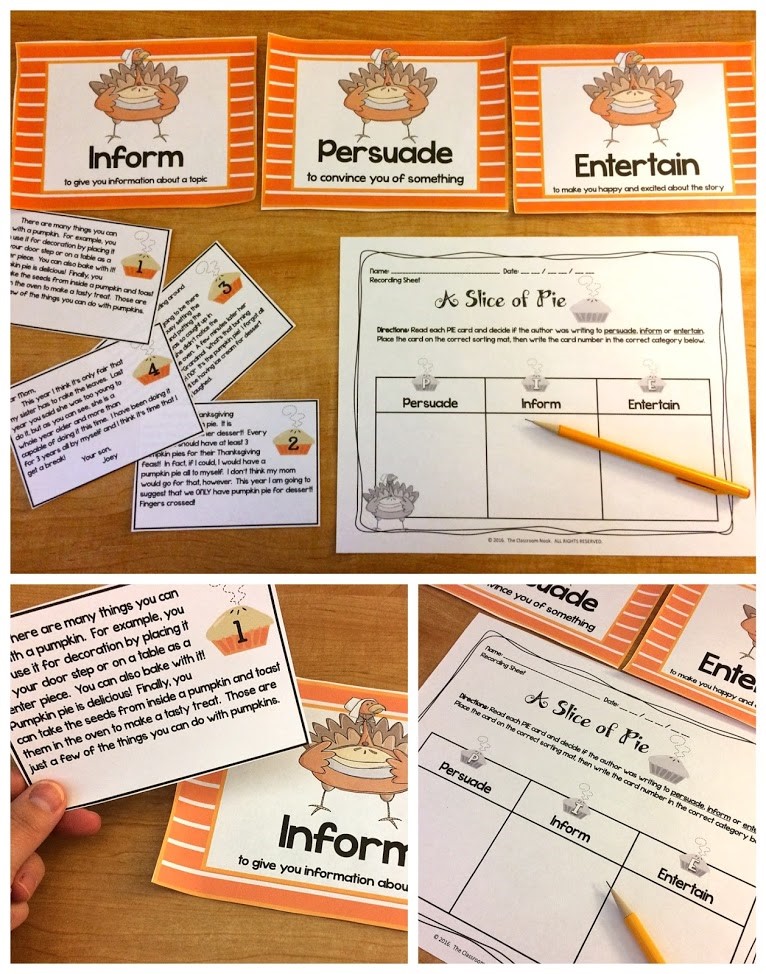 Teaching Math with Turkey Fractions
Teaching fractions this holiday season?  Well, your students won't be able to resist this cute turkey fraction math center.
Students get extra practice with representing fractions in pictures, words, and numbers.  You can get your students to match up the picture, word, and number card representing the same fraction, they complete their recording sheet – perfect for easy assessment!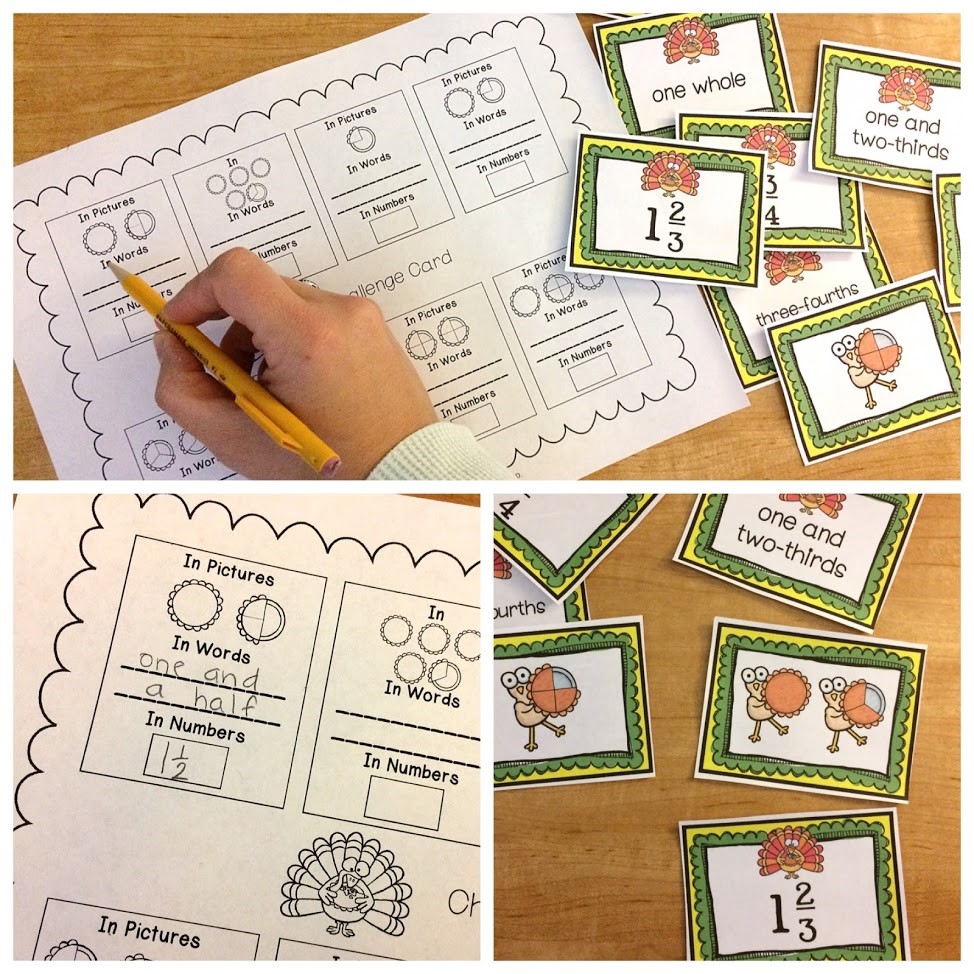 Pin the feather on the turkey!
Finally – this last center provides practice in a variety of math and literacy skills as students "pin the feather on the turkey!"
This is my students favorite activity! I get students to match up different feathers to the correct turkey, like shown below.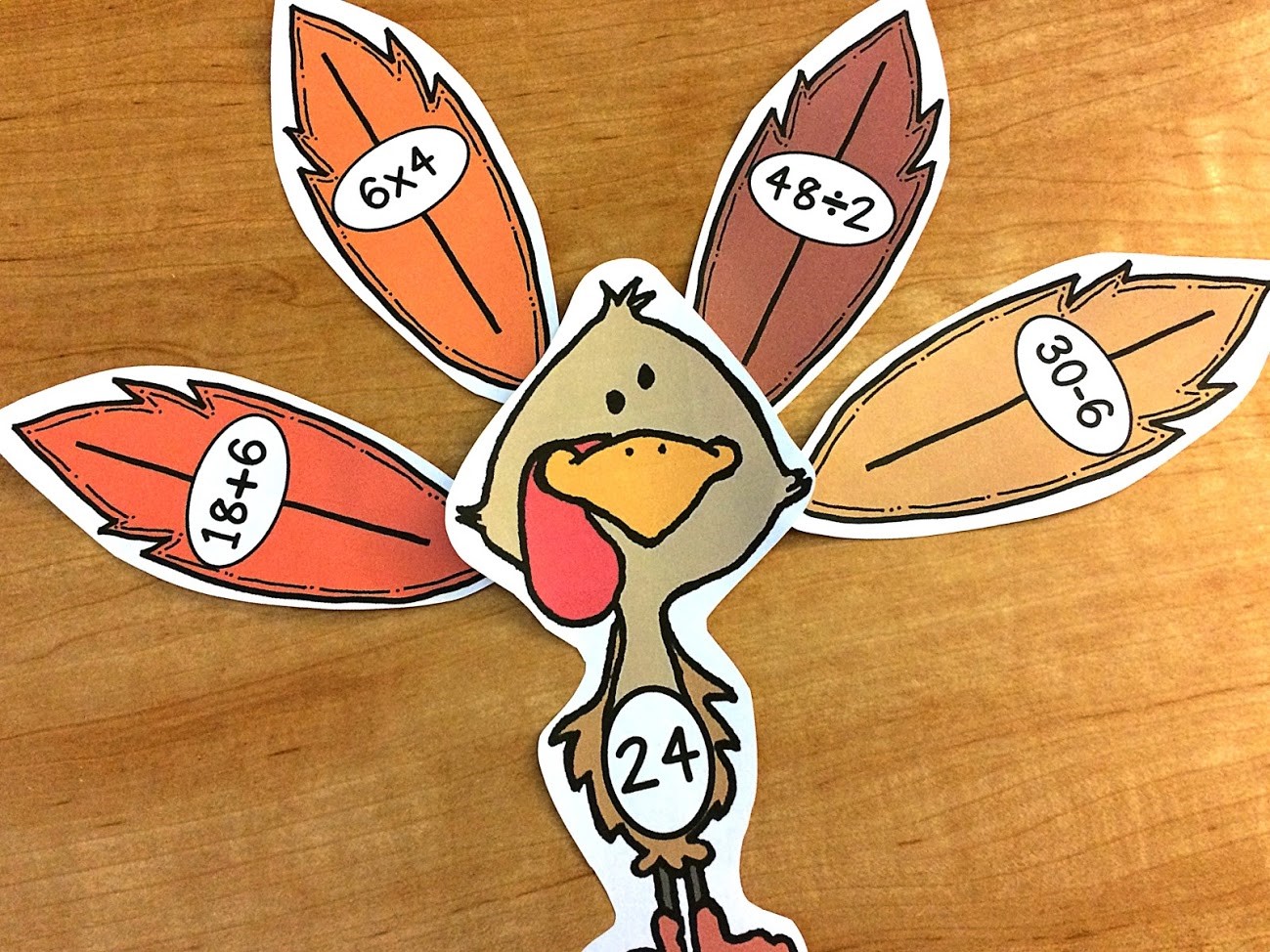 There are several turkeys and feathers included for each skill.  In addition to math operations (like above), this center also covers the following skills:
synonyms and antonyms
categorizing based on similarities
rounding
Not covering those skills right now?  No worries!  I've included a blank turkey and feather set to customize with your own center so you can adapt this activity to your lesson!  Check and check!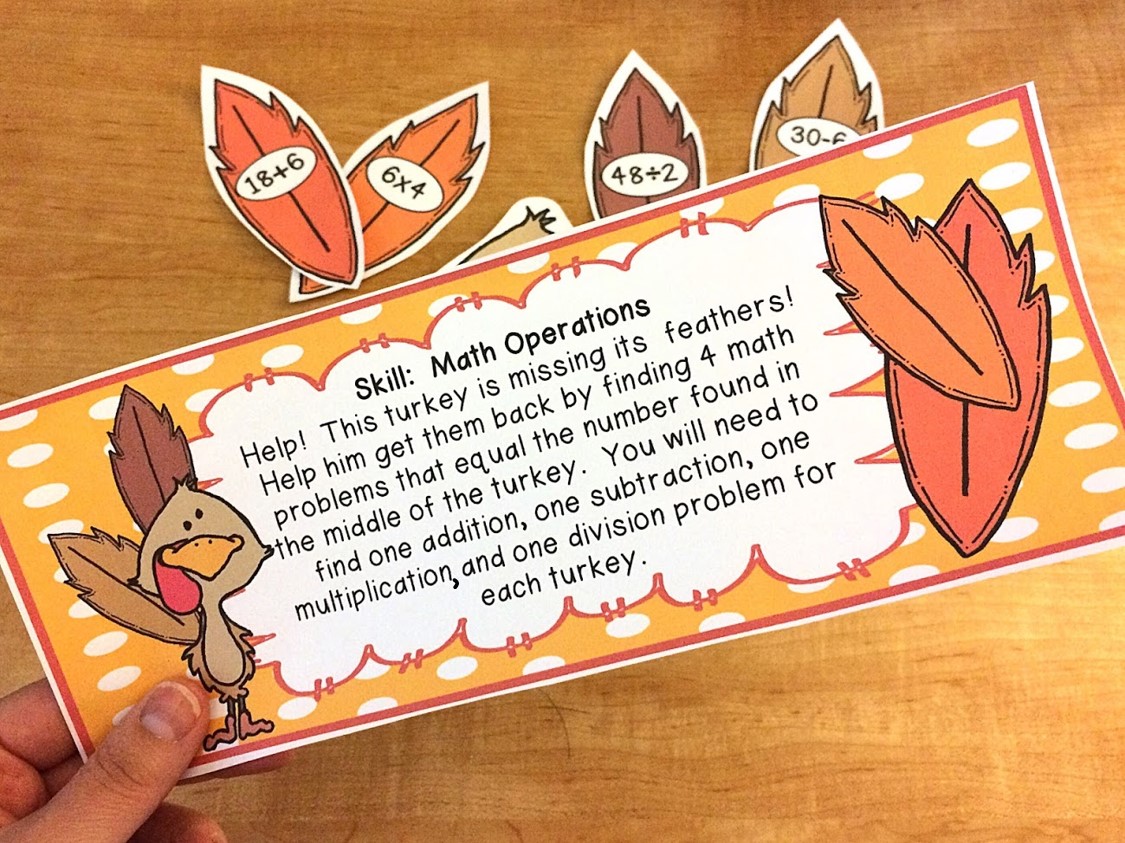 Don't give up on learning this holiday season! Make it happen by including some of these fun activities in your classroom!
NEXT BENEYLU PSSST ARTICLE ...