---
Aa



Thanksgiving writing prompts – teaching your students to be thankful
3 min. reading
Thanksgiving is a time of giving and reflecting on what we have. With the media at our fingertips it is easy to get swept up in negativity and the everyday hustle and bustle of life. This time of the year is always a breath of fresh air though, as people begin to look back on the year they have had and realize we all have so much to be thankful for in our own lives.
As educators we must keep in mind that we often lead by example so I say we go out and inspire our students to get in the spirit of Thanksgiving by being thankful and kind in all we do.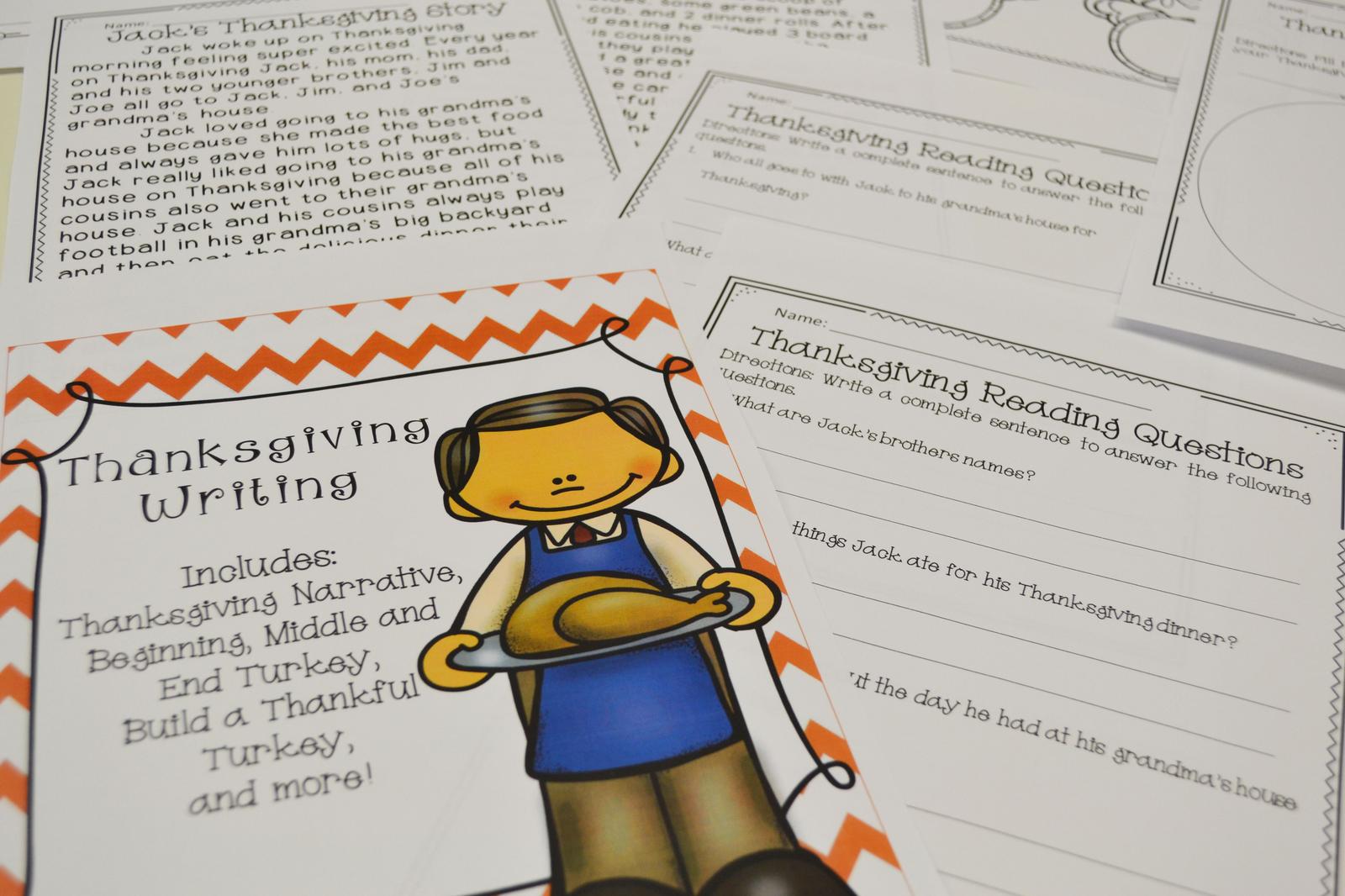 It is important for us as teachers to teach our students how to be kind and grateful people, this time of the year is an excellent time to enforce these traits in our students and show them that they can be thankful for even the littlest things in life and that it feels good to be kind to others and give back to our communities.
There are so many activities and resources available to use to help teach our students how to express what they are thankful for.
Although sometimes it can be hard for students to get the ball rolling when thinking of things to be thankful for…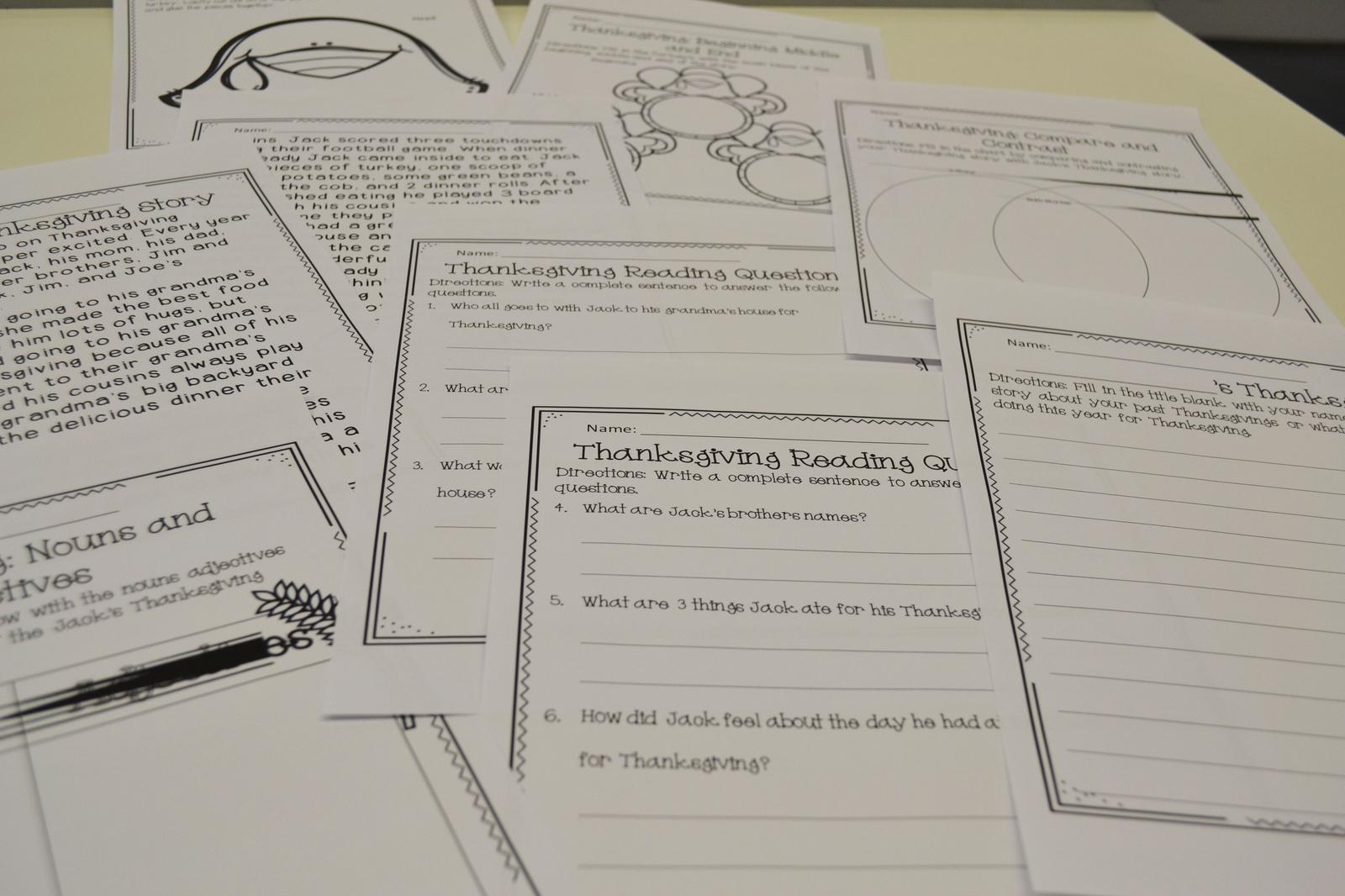 My favorite way to encourage my students to think about this is through writing. By giving out writing exercises my students put thought and consideration into what it is they are thankful for and this really helps to get the creative juices flowing.
With this in mind I created a Thanksgiving themed writing pack that we can use in the run up to Thanksgiving. As well as writing, it includes a story with reading comprehension questions about a little boy's Thanksgiving traditions and then a prompt for the students to write there own narrative.
We read through the story individually or as a class and afterwords I get my students to write their own Thanksgiving tale. I also get my students to make a "Thankful Turkey" where they have to write something they are Thankful for on each part of the Turkey which they they color in and stick together.
This task is good to get them thinking about all the things they are most grateful for.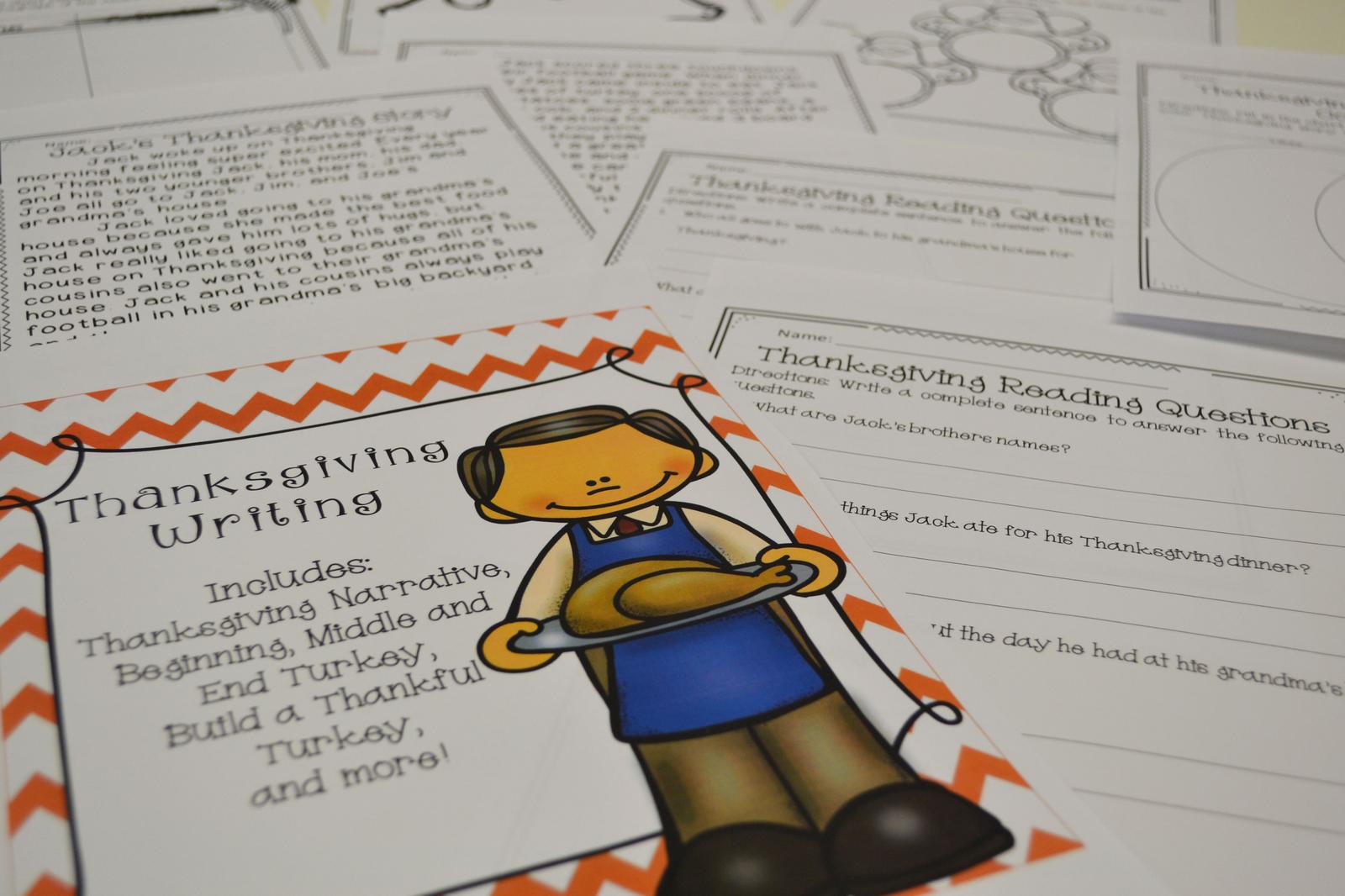 After this, we do a compare and contrast for students to compare the narrative they wrote and the story given to them. This helps students start thinking of what they do on Thanksgiving and all of their traditions.
I find these activities really useful around Thanksgiving as both a festive themed activity and for helping to teach my students about what it means to be thankful.
It is my hope that everyone can find things to be thankful for and from my family to yours, Happy Thanksgiving.
NEXT BENEYLU PSSST ARTICLE ...