---
Aa




Top 5 games to use in the English Language class
4 min. reading
As I talked in my last article about how I use stories and songs in my classroom, I will continue on the same path and let you know about the amazing outcome of remedial work as well as the use of some good "old school" learning games.
It's always a moment of joy for my pupils, but it also boost their literacy's skills!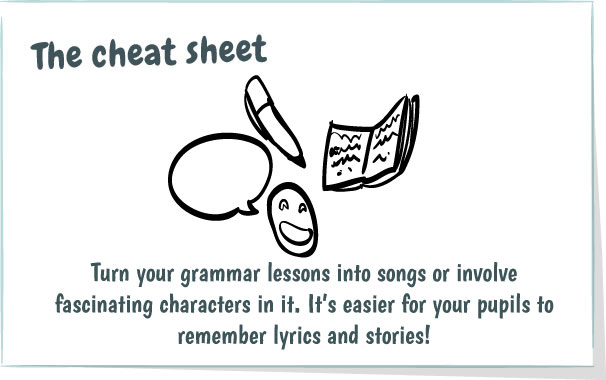 Dictation can sometimes be maddening for pupils, but it is a must!
This is why I always include remedial activity in it; it's more fun and much more engaging!
Remedial work in dictation
After finishing a dictation, which is most of the times inspired by either their textbooks or their short stories like:  "The Beauty and the beast" "Ali Baba and the 40 thieves" "Oliver Twist"… ,I make them exchange their copybooks and each one underlines her / his classmates' mistakes.
If they make more than four mistakes, they ought to copy these words twice or thrice. The teacher, of course, has to review the mistakes; pupils are still learning, and this is the point of this activity!
I always create work groups in order to give a priviligied time to each of my dear pupils.
How does it work?
This is an example of a dictation of one of my pupils; She made 2 mistake (This is an extract from the voyages of Sindibad the sailor).
"When the tree giants sow us in the boat, they threw great stones at us. Each stone was as big as a house. Some stones fell into the sea, but some hit our boats. The men in those boats died."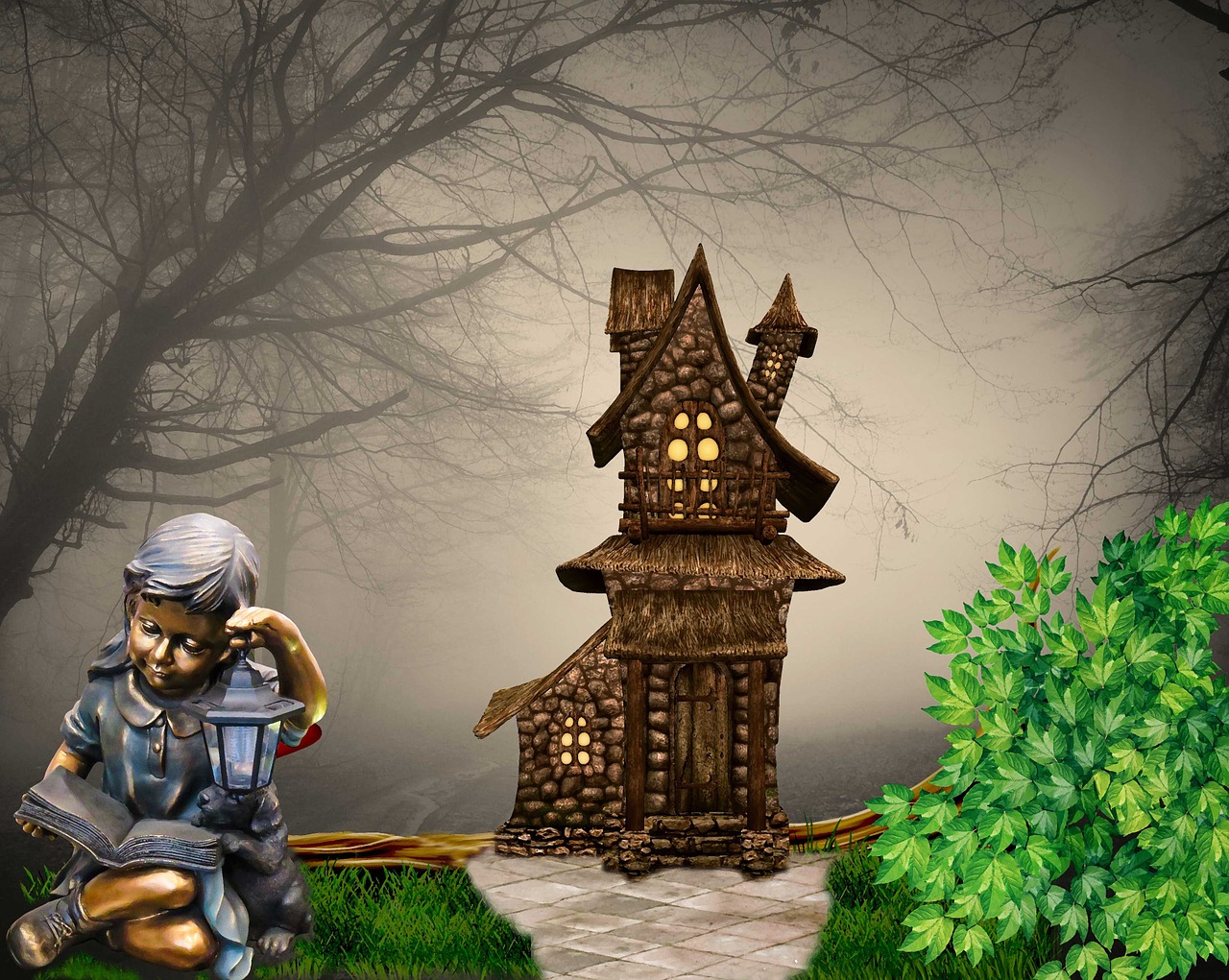 When I asked my young pupil if she can see why those two words are not written properly, she didn't understand why, which is quite normal!
She kept telling me: "This is what I heard miss". So, I've explained to her that the verb see is an irregular verb, and that those verbs must be learnt. She admitted that she didn't know about it and I gave her a song about irregular verbs to make sure that she will remember them.
I'm not a huge fan of rap music, but this video really did help my pupils in learning their irregular verbs!
Old school games
I've been teaching for 30 years and will always say this: Interactive games should be used in the classroom!
Here are some examples of the games that I introduce to my young pupils:
Game1 :Find the similiarities and differences in the following pictures making comparison about this family in the past in the present.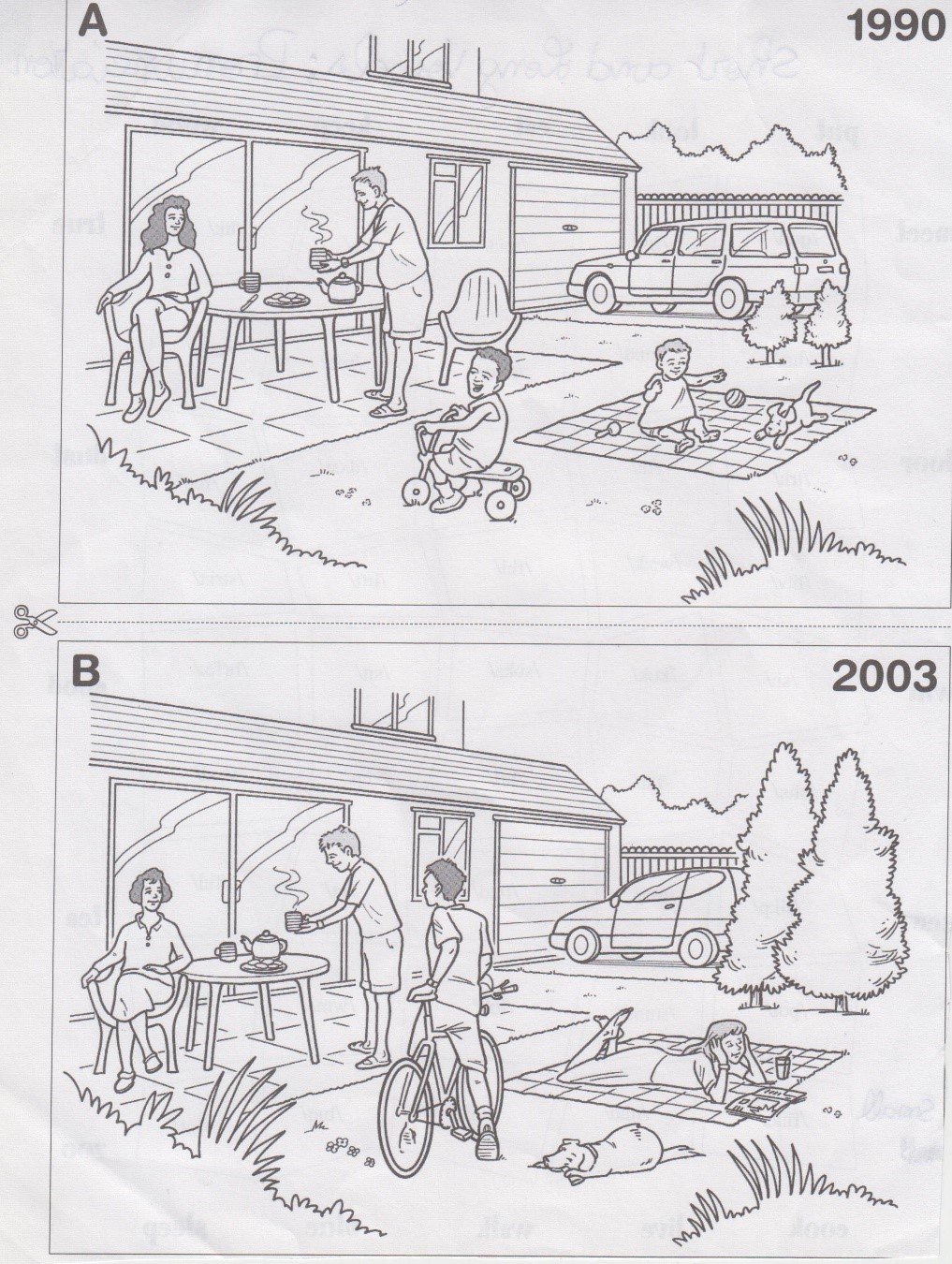 Here is a free set of printables to use.
Game 2: It's a wordsearch! Pupils have to circle words that are related to sports.
This is a more of a fun game that allows them to show their knowledge but also helps them get familiar with different words and expressions.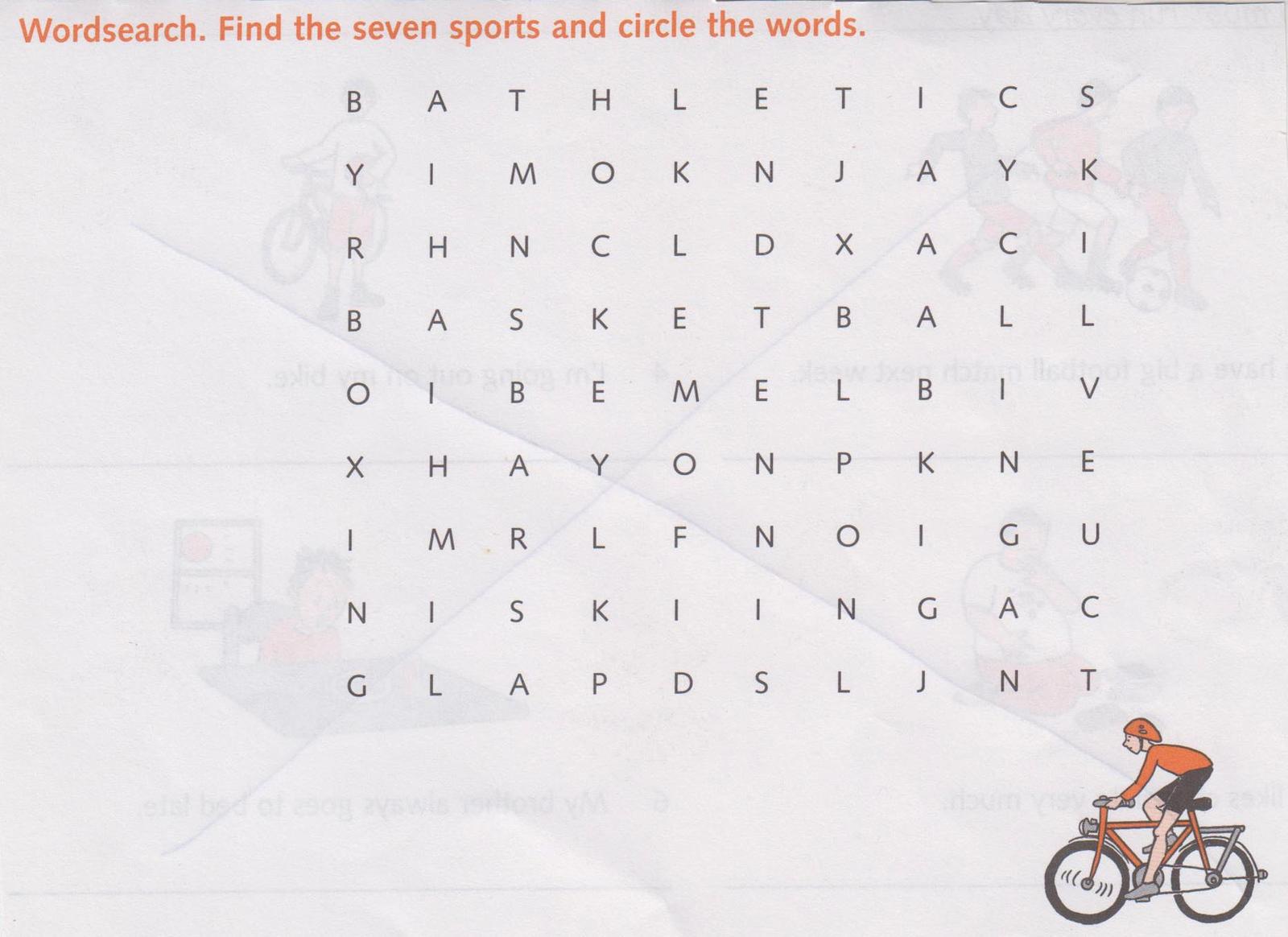 Here is a long list of printables!
Game 3: It's all about finding the right word!
Pupils have to match the adequate word or sentence with the expressions. This involves grammar lessons and vocabulary as well.
I also make funny faces so that my pupils can guess the right answer. They always enjoy it as they find my gestures quite amusing!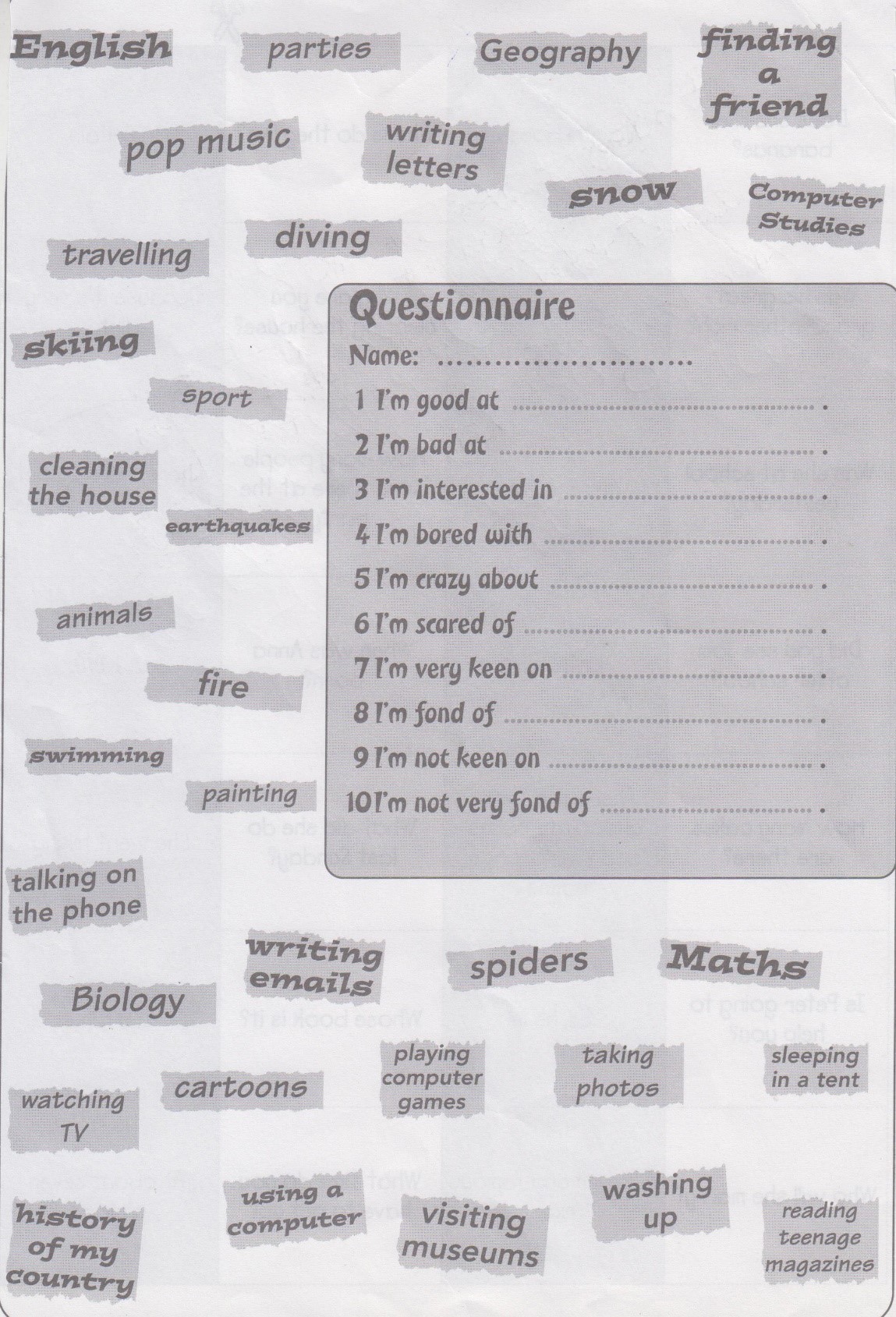 Game 4: Don't say yes!
One pupil sits on a chair and answers the others' kids questions. They ask about his family, hobbies, favorite pets… and he isn't supposed to say yes. If he does so or nodds his head, he will lose the game.
The goal of this game is to make the pupils express themselves and use different ways to communicate. It's truly one of my pupils' favorite games!
Game 5: The great crossword puzzle.
I'm sure that a lot of us have played this before, and trust me, young kids of our generation still adore this activity. It helps them think and of course, learn new words.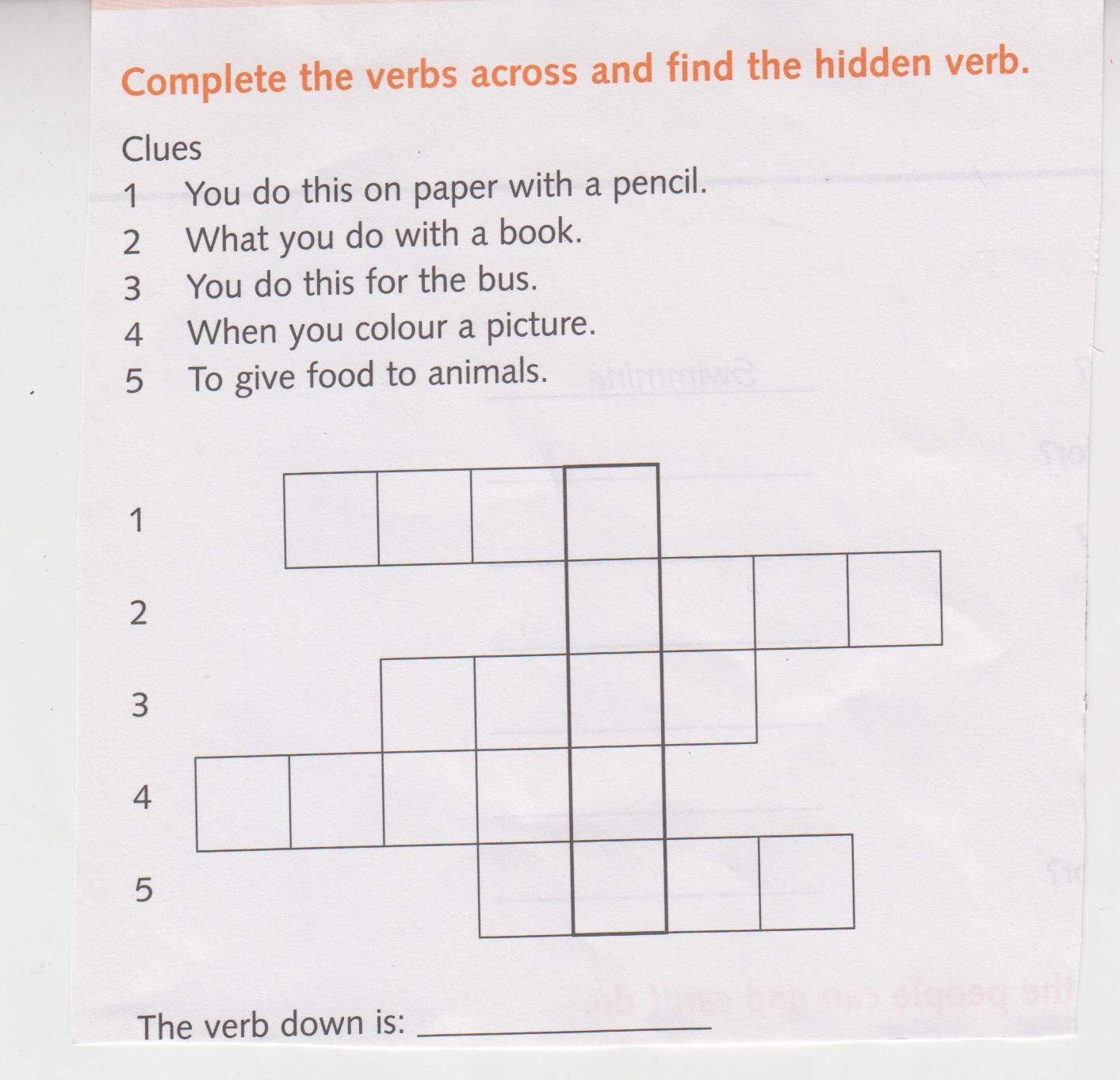 And here is a list of crossword puzzles that will be perfect for kids in elementary.
It's always nice to see your pupils having a blast while learning, and I believe that collaborative work and games are the keys to do so.
Using technology inside the classroom is fabulous, but we should not forget about some old school teaching methods that are still effective.
So don't give up on puzzles and crosswords, your pupils need those activities!
Credits Photo: © Pixabay
NEXT BENEYLU PSSST ARTICLE ...