---
Aa




Why you should use your class blog for PBL reflection
9 min. reading
Project based learning transforms your lessons into real life scenarios, its incredibly engaging but requires a lot of time, evaluation and it's important to reflect on the process. Not just the teacher, but the students as well. This week, Rachelle explains how she used blogging as a medium for students to write and reflect upon their experiences.
Blogging is a great tool for many purposes in classrooms today. It can be a powerful means for communicating and tracking growth for students and teachers.
Blogging offers a comfortable way to write, share ideas, reflect and more. Over the past few years I have looked for more creative ways to use blogging in my classroom.
I first started using blogs as a way for students to practice their writing skills in Spanish, in a digital format rather than in a notebook, for the traditional "Daily Journal" writing.
Blogging allows teachers to focus on each student as an individual. It helps in determining the help needed by the student and to get to know them personally. It is also a way to measure students' progress throughout the semester.
1- Starting a blog with your students
At first, students are a bit apprehensive about starting a blog. It is a new experience and for some, it can seem more tedious because it involves technology and keeping an account.
There are ways to help students see, through a little bit of reinforcement that it really is no different than writing responses on paper or sharing ideas during classroom discussions.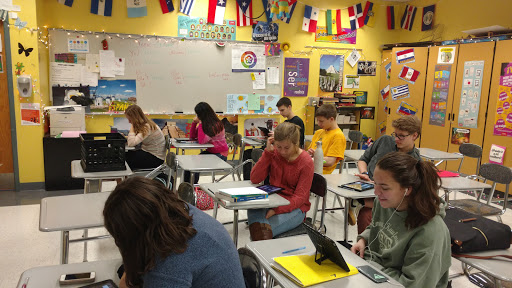 In my opinion, using a blogging platform makes communicating one's thoughts so much easier. By using a digital platform for blogging, where students and educators are free to share ideas, express themselves and use it as a way to track growth and reflect, makes it easier to stay involved in learning, anytime and anywhere.
Blogging is also beneficial for building confidence with communicating.
2- Focusing on each student
I use student blogs to focus on each individual student, determine any areas where I can help reinforce some content, and perhaps even more importantly, learn about each student and work on the critical relationships for our classroom.
It enables teachers to further personalize instruction and give authentic, timely and personalized feedback.
Blogs are helpful for reflection in the classroom, for both teachers and students as a way to reflect on progress over the year or perhaps over a single project.
3- Using blogs as a means to self-assess PBL
Last summer, I spent a lot of time reflecting over the previous school year. I attended conferences and read a lot, seeking new ideas for my classes for the upcoming school year.
One of these ideas was starting PBL (Project-based learning) in my Spanish III and IV courses. With PBL, students have the opportunity to think about what they want to study, create an "essential question" and work through more of an independent learning experience.
I guide students as we start and work through PBL, we set up progress checks, and then students present their work. An important part of PBL is reflecting on the experience.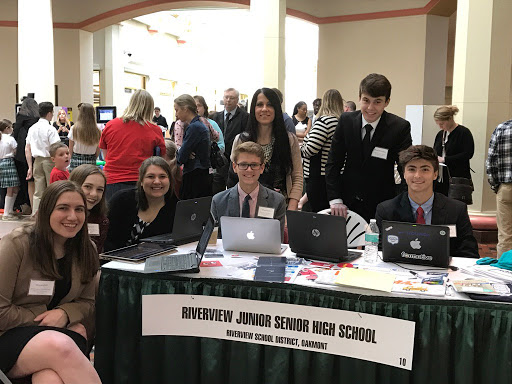 To help with this reflection, I decided to use Kidblog for my students to reflect on what they discovered in their research and in this process and to give me an opportunity to learn from and about them. It offers a quick way to provide feedback directly to the students.
We can also use their blog to help decide upon the next steps. It is a great way to comment, provide suggestions and support, but more importantly, it gives students a way to be more in control of and empowered in their learning. They each have a private learning space.
For our PBL, they can use their blog as a way to create a guide for themselves during the process. Blogs provide that starting point, when students post their initial "Essential Question" and offer some reasons for which they have chosen the topic.
Being able to write down ideas, brainstorm, allows them to really think through their topic, and then to look back over the progress they have made.
All of this valuable information can be quite useful when moving into the next phase of PBL. Blogging offers a great way to keep track of student progress, enhance writing skills, and promote collaboration.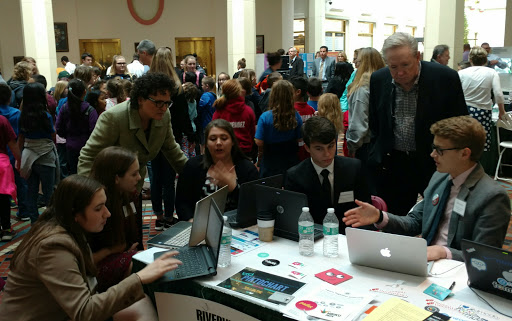 It is also a good way to work on relationship building, which is critical to establishing a supportive learning environment and positive classroom culture.
After taking time to read through student responses, it enables the teacher to develop a better understanding of how the student worked through their project based learning experience and answered their essential question.
4- PBL and blogging in Elementary School
A couple of pointers for starting PBL in elementary classrooms
Pick your weapon of choice, there are many great blogging platforms. Beneylu School is one especially for elementary level, offering a closed environment for students to work.
Get students to brainstorm and pick their "essential question," this is what their project aims to answer.
Set check points or milestones to guide students.
Set aside time at each stage for students to reflect and write upon their progress.
Photo credit: Rachelle
NEXT BENEYLU PSSST ARTICLE ...