---
Aa




What is my interactive classroom like?
7 min. reading
Romance has been a teacher in France for 13 years. She uses an interactive classroom on Beneylu School with her 4th and 5th graders. Today, she's going to explain how she uses the platform.
Beneylu School is the perfect bridge between private – by that I mean that our digital classroom is completely secure for messaging, creating and publishing, learning the rules of the internet. And the public, with our Twittclass and the learning of use of social networks.
I've been using Beneylu School since the beginning!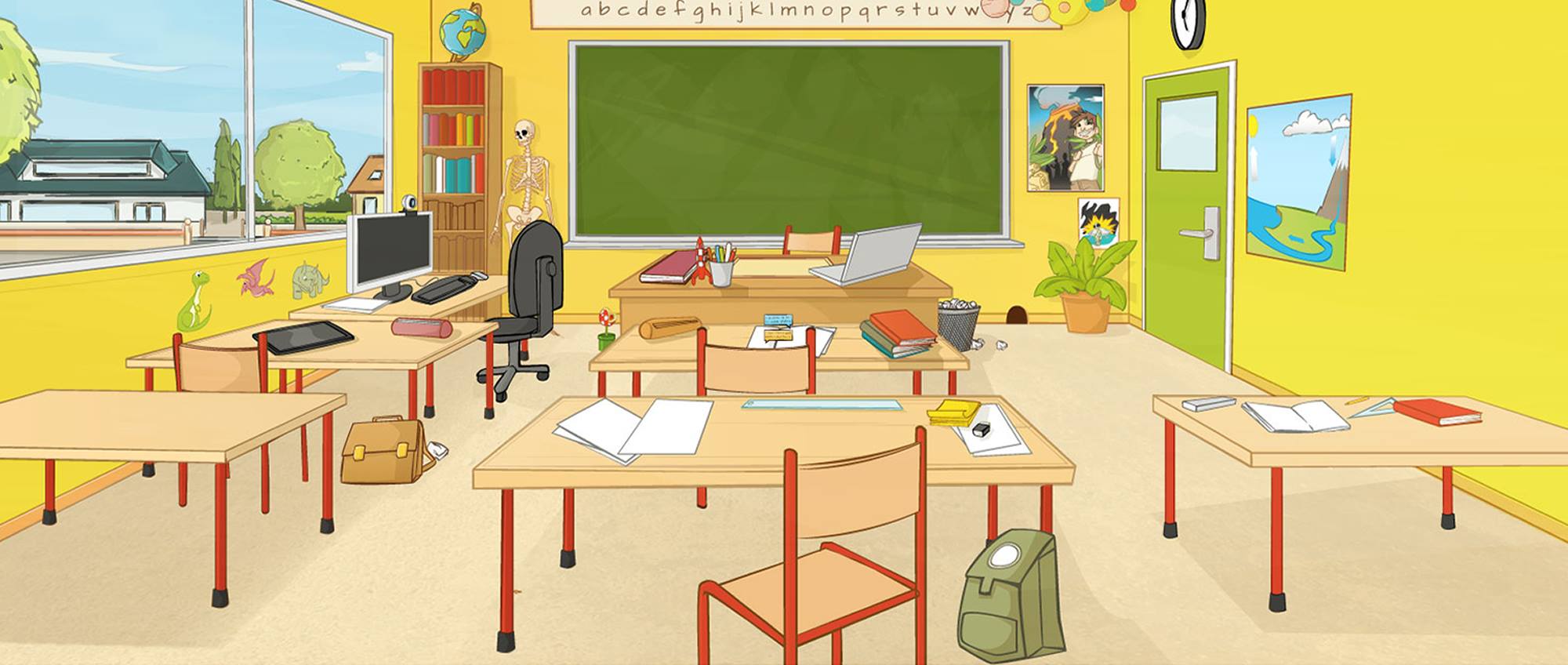 At the time I had only one computer in the classroom and I used the Blog App to keep track of my students written assignments. Since then…my use has grown!
Here is why I use it –
1 – You can use it in everyday life
Every week I complete the Task Notebook by filling out our work for the week and attaching the necessary documents we're going to work with in case the students forgot something in class.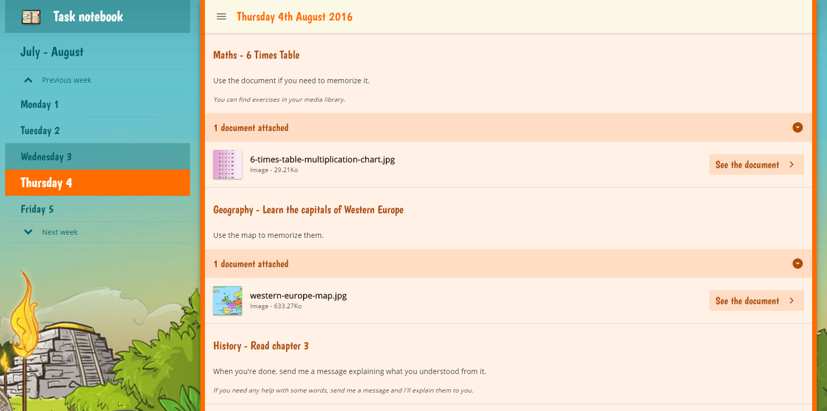 In class, during our workshop time, students have access to Beneylu School to write articles or other productions in the blog.
I upload the contents of the lesson holders so that parents and children have a pdf version of them.
I also create a padlet (a virtual wall) for free on the site padlet.com:
you can write on this wall with others
drop documents, videos of lessons etc.
Students access the padlet from our class blog on Beneylu School. They do not go on Youtube, instead they stay on our private Beneylu School class with their student accounts. These videos are  those of my colleagues, my own, or also those of the students who create them in class. I will explain how in a future article on Beneylu Pssst.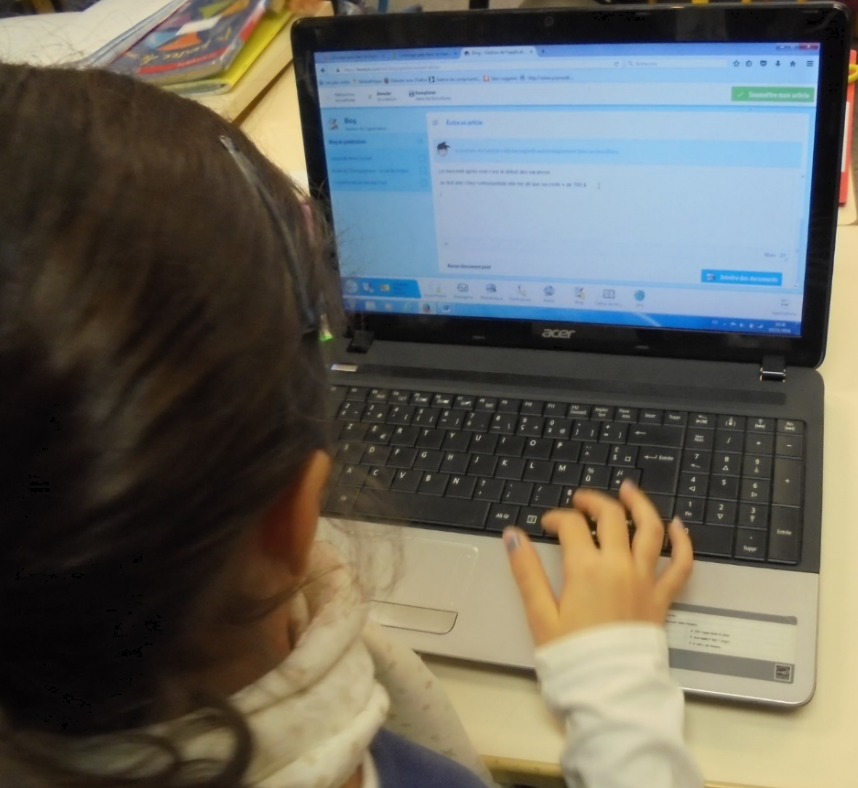 I have a wall for lessons with videos on the blog for students and parents Recently, I also included online games to help students review their assessments or what we did in class. It also contains songs and videos that we have seen in class.
2 – It's a workspace that is open for collaboration
The blog, like the messaging app helps to support our work:
Messaging, guessing challenges
Students look to communicate with me via mail.
School correspondence
In December, I launched the messaging challenge. I create a calendar on adventmyfriend.com. Every day, I post a charade or a riddle on the blog and students answer via the messaging app.
Students send me documents, videos, summaries, which they use when working via a message. This allows us to compile our sources.
For the past 3 years, our class has been corresponding with a class roughly 30 km away from the school. Every year, we meet up with each other! We exchange regularly on Beneylu School, we have a shared blog and we also write letters.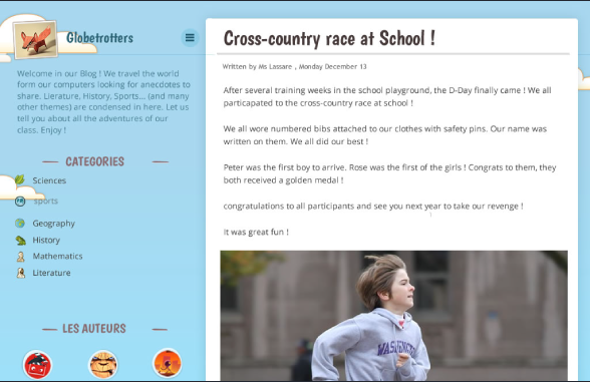 We also correspond with other classes on Beneylu School. Students open a shared blog what might interest the other class: outings, activities, photos … In addition, we send a letter per month to the class. Volunteer students can choose their correspondent after our first meeting in December in our school. We organize challenges and activities to get to know each other.
We write online but also send real letters too. Some students prefer to write a letter to the friends in the other class. We even exchange our rally-reading and during the summer we are invited to their school to play football in the city stadium! Every time we go on a school trip, we like to visualize the route with the help of the GPS App. My students love to explore on the map.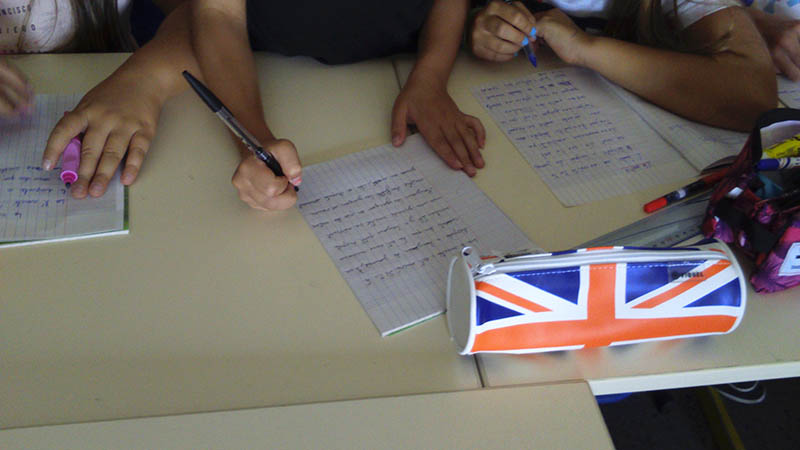 3 – It allows you to connect with parents
The media library allows parents to see photos taken in classes.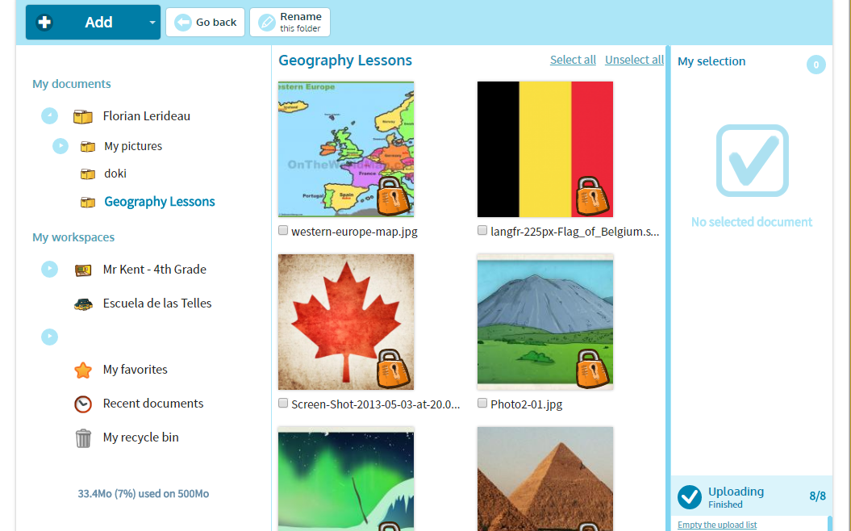 To facilitate exchanges, we have also set up a common administrative area. This space allows us to communicate useful information to families such as:
School councils meeting minutes
Submission information
List of equipment
Ready to build your own interactive classroom? Create your free Beneylu School Workspace!
NEXT BENEYLU PSSST ARTICLE ...