There are already 34,000 teachers following Beneylu Pssst every week and 103 authors who share their best classroom practices! Bravo!
What do the authors say about their experience?
"I thoroughly enjoy working with the staff at Beneylu! They are helpful, supportive and the quality of their work is first rate! Beneylu goes the extra mile for their writers. I enjoyed writing for their blog and plan to do so again! They make the entire process so effortless!!!"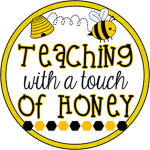 Natalie Regier (Teaching With A Touch of Honey)
"Beneylu has been an amazing learning experience for me. The kind of support and help I received from Beneylu associates is commendable. Beneylu is a wonderful platform that has given opportunities to many teachers to write articles and share their ideas. It's a step forward initiated for the teacher's community to share best practices across the globe. Keep up the awesome job Beneylu team!!!
I am truly happy to be a part of Beneylu."

Khyati Birmani Umrao (Fun Hammer)
"Beneylu's team is dynamic, nice and always there to help you… They are open to any modification or suggestion. It is so nice to work with them. I think the blog articles are innovative and I believe they can be very interesting for a lot of teachers that are looking for ideas for their classes. There are ideas and tips for all tastes and subjects. Everyone will find something they will love in here, and I think that is great!"

Fanny, guest author of the section "Les activités chouettes avec un rien"
"Thank you very much to Beneylu's team (especially to Lucile) for their availability and dynamism. It is a pleasure to work with you, and I hope we will do it again soon!!! Long live Beneylu Pssst!!!"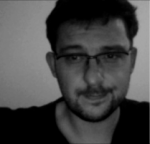 Arnaud – http://lesbonsplansdegandalf.eklablog.com/
"Discovering Beneylu's universe was amazing! I read interesting articles about education every week; I am surprised with every creative activity I find for the class; I meet authors all around the world. In sum, Beneylu enriches my teaching environment. Thank you very much, Beneylu! I hope I can find new fun ways to improve education soon!"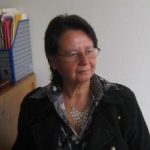 Irene Vasco – http://www.irenevasco.com/
Thank you all for your enthusiasm in and out of the classroom. Thanks for opening the door to your class and finding the time to write an article in Beneylu Pssst to share your experience with the readers.
Thanks to you, the best ideas move around, and school becomes even more fun!
Would you like to become an author? Join us!